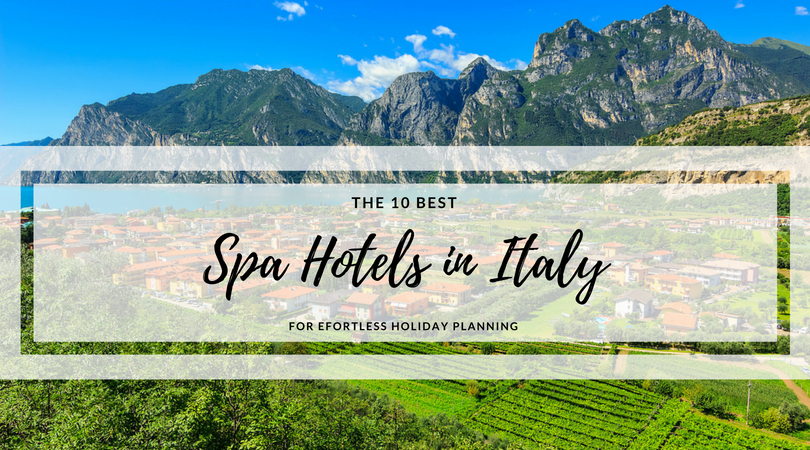 Oriental mud, anti-aging treatments, detoxifying diets and landscapes of incomparable beauty. The spa & thermal hotels of the Italian peninsula offer everything you could dream of for a holiday of relaxation and well-being.
Fall in love with the land that inspired the literary legends from Dante and Shakespeare to E.M. Forster and countless Hollywood directors. With hotels located directly on the white-sand beaches of Ischia or at the foot of the Euganean Hills amongst rolling green vineyards, these spas will spoil you with both avant-garde treatments and therapeutic knowledge passed down through generations.
As Forster writes, "One doesn't come to Italy for niceness, … one comes for life!" If you're still looking for the destination of your next trip, get inspired by the 10 best spas in Italy that will make for a once in a lifetime trip.
ERMITAGE BEL AIR MEDICAL HOTEL ★★★★
Location: Euganean Hills
Prices: Thermal Relaxation 7 nights £508 p.p. B&B
A wellness centre dedicated to the health and well-being of its visitors, the Ermitage Hotel Bel Air Medical Centre offers not only unique and exclusive treatments, but also physiotherapy and rehabilitation from injury.
A team of doctors and therapists will advise you on the most appropriate treatments for your needs and will personally ensure the improvement and maintenance of your health. This hotel is ideal for vegans, with a total vegan menu and other menus to satisfy different dietary requirements.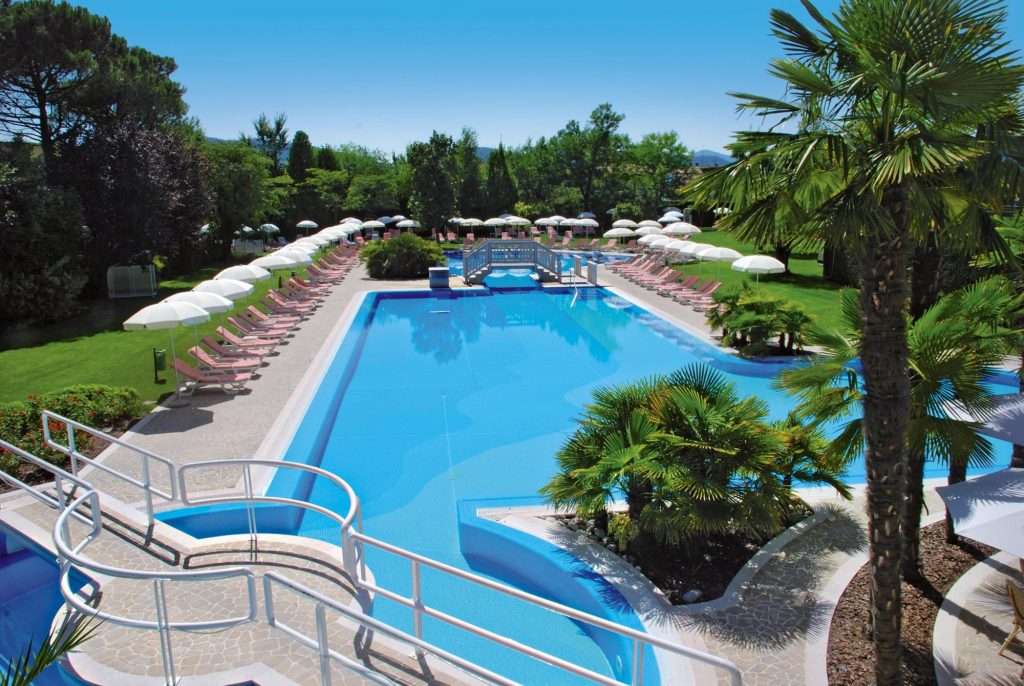 Location: Ischia
Prices: Thermal Wellness Vacation £933 p.p. B&B
Set on the enchanting island of Ischia, an island just off the coast of Naples, the Mezzatorre Resort & Spa boasts traditional architecture and unrivalled views of the Mediterranean ocean. The different villas that make up the hotel and the main patronal house date back to the 16th century, creating an authentic Italian atmosphere.
The restaurants "Chandelier" and "Sciuè Sciuè" offer traditional Neapolitan dishes as well as health diet and vegetarian foods to meet all wishes. Different types of treatments such as mud baths, electrotherapy or shiatsu massages accompany your days of relaxation amongst the abundant green nature of Ischia.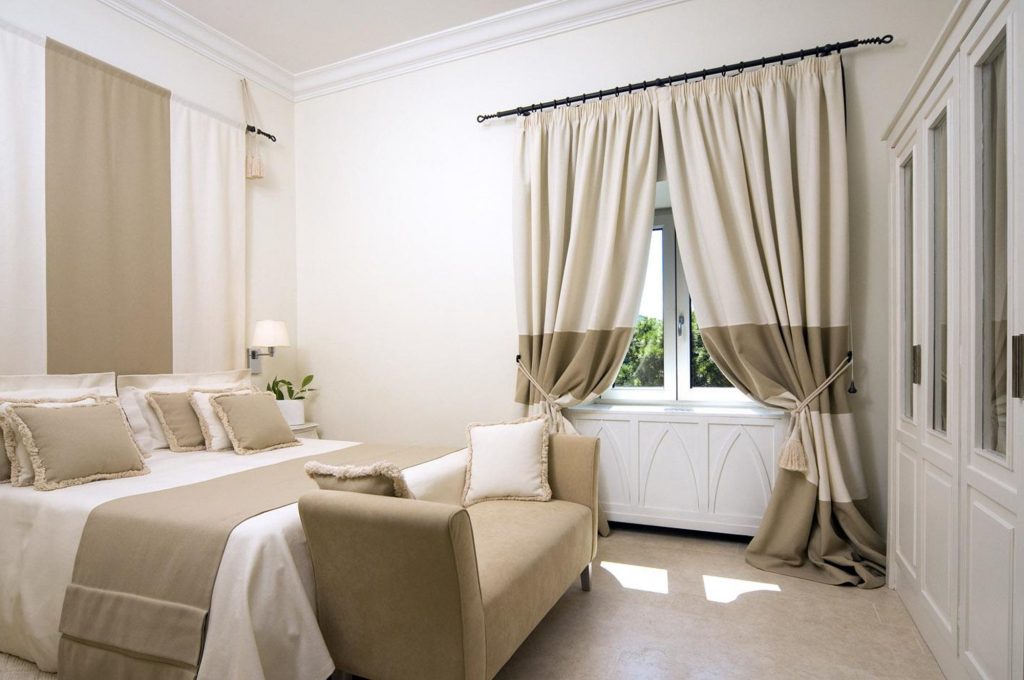 Location: Euganean Hills
Prices: Fango Spa 7 nights £1451 p.p. B&B
The Abano Grand Hotel will take care of your wellness and beauty wishes down to the smallest detail, with anti-aging therapies, exclusive facial treatments and relaxing massages. These take place in the hotel's "Venezia Spa" with interior design in the style of antique Venice.
You'll certainly have a room with a view as the hotel is situated amongst the pristine gardens and green hills of Abano. With a poolside restaurant, bask in golden sunsets as you dine on Italian delicacies and chilled white wine.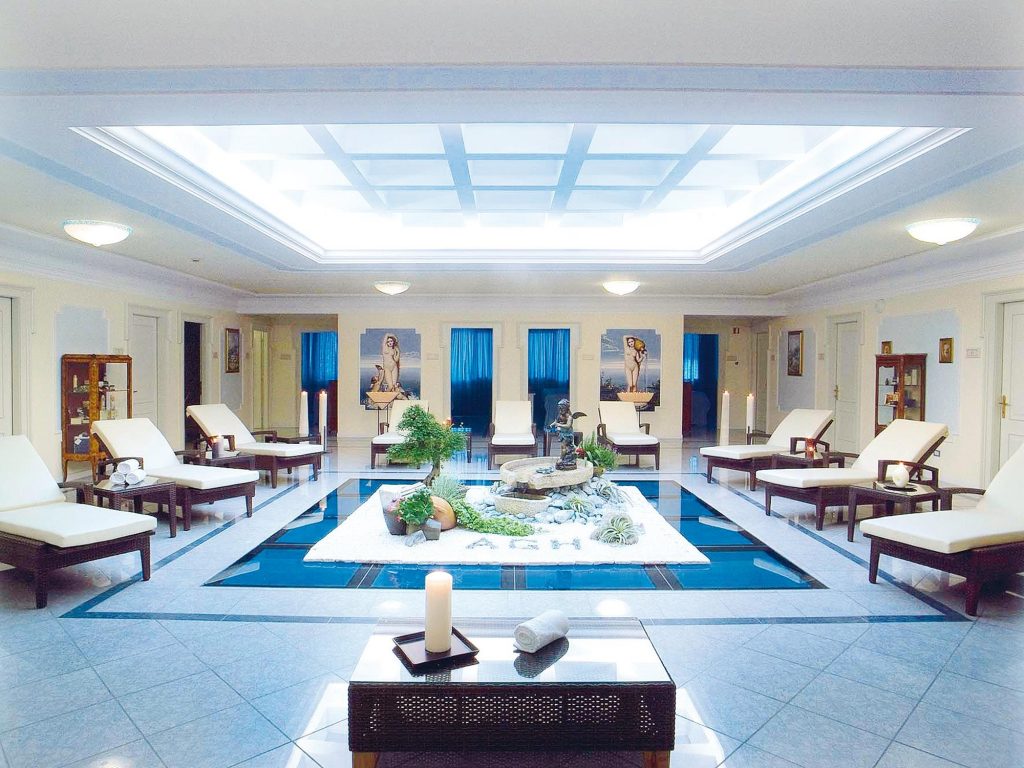 Location: Euganean Hills
Price: Yoga and the Orient £693 p.p. B&B
The best of traditional Chinese, Japanese and Ayurveda treatments meets modern specialist treatment at Hotel Terme Metropole's Oriental Thermal Spa. Using only natural ingredients combined with fango (mud) therapy, this spa offers a unique and personalized experience.
The bar is raised by additional yoga and meditation classes, ensuring a relaxation-filled spa holiday. With five outdoor pools, you'll stay cool and collected throughout the balmy Italian summer days.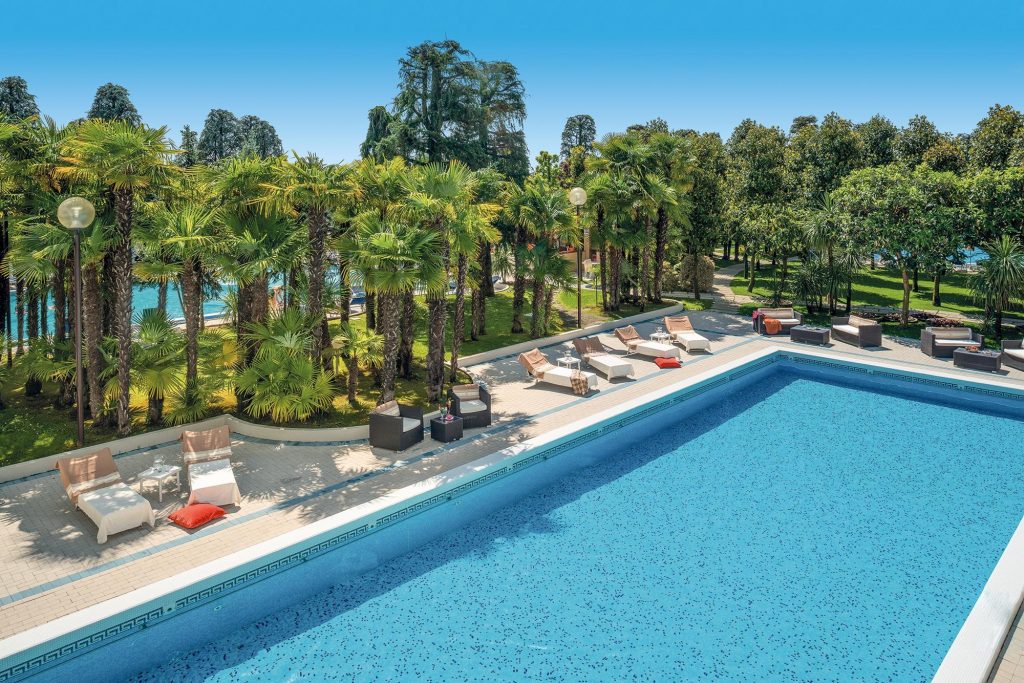 Location: Euganean Hills
Price: Mud treatments £1083 p.p. B&B
Located near the natural thermal spring of the "Parco del Montirone", the President Hotel offers exclusive treatments utilising the healing powers of its waters flowing from hills of volcanic origin.
This wellness and spa resort in Italy is suitable both for families and those travelling alone. Combine your spa trip with culture by exploring the nearby iconic cities of Padua and Venice in a day trip.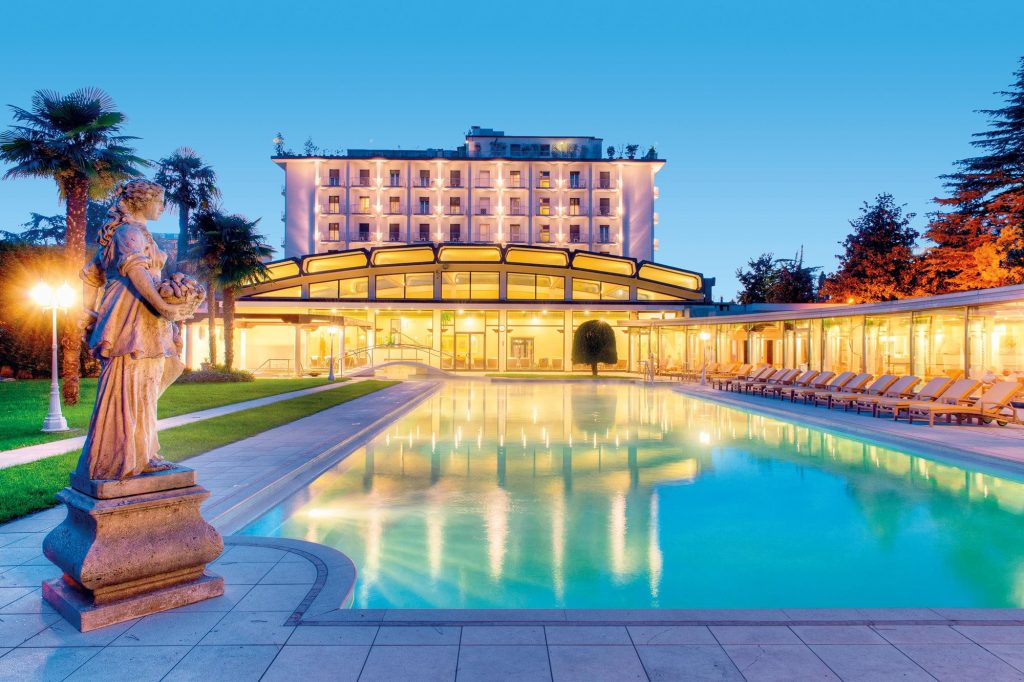 HOTEL TERME MIONI PEZZATO AND SPA ★★★★
Location: Euganean Hills
Price: Thermal Spa £447 p.p B&B
At Hotel Mioni Pezzato and Spa, the traditional spa treatments of hydrotherapy, mud therapy and balneotherapy are combined with state-of-the-art wellness treatments. The hotel's "Tea Rose" Spa includes a fitness area and a Hamman, particularly effective at helping you to clear your airways.
The Zen-style architecture of the spa is the perfect accompaniment to Indonesian or bamboo massages where you'll experience total inner and outer wellness.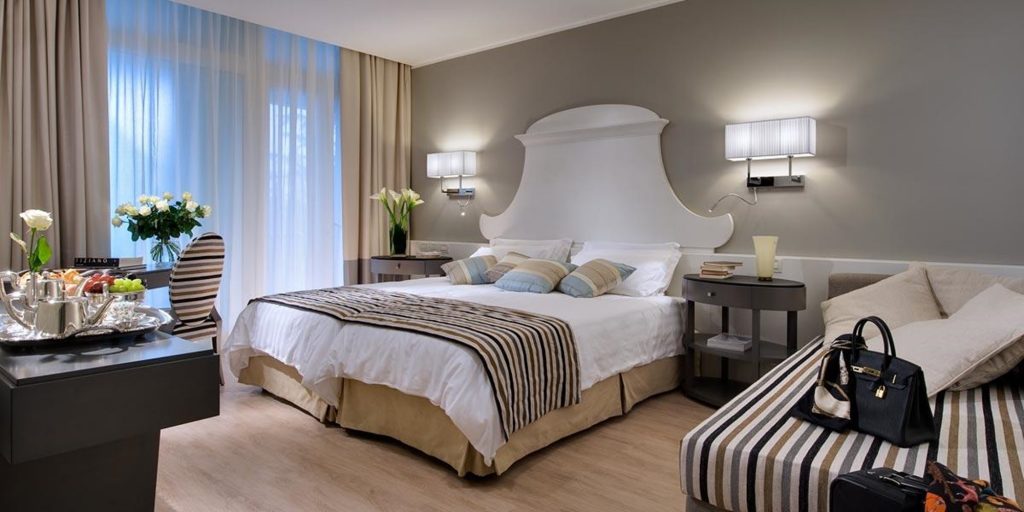 Location: Euganean Hills
Price: Thermal Wellness £577 p.p. half board
One of the best 5 star hotels in Italy, the high standard of treatments and the professionalism of the staff at this hotel have our guests returning year on year. The mud used at the Esplanade Tergesteo is regularly checked by experts from the University of Padua to guarantee the best efficacy of the treatments and their continuation.
An oasis of peace and relaxation at the foot of the Euganean Hills, you are nonetheless still close enough to Padua, Venice, Verona and Vicenza for easy day trips.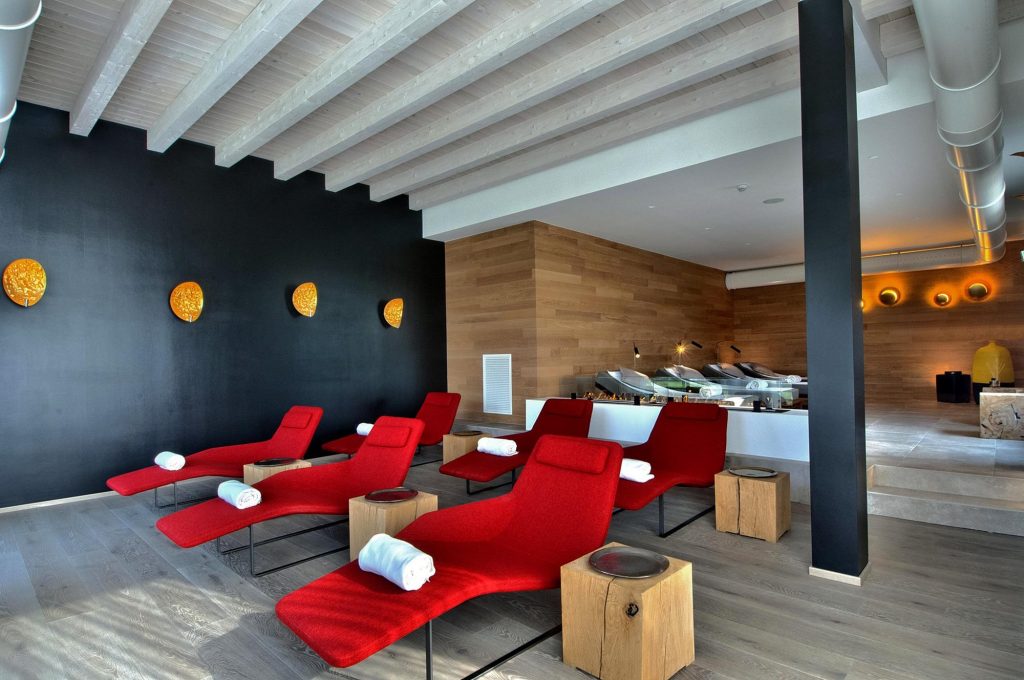 Location: Tuscany
Price: Thermal Wellness 7 nights £815 p.p B&B
Nestled minutes walking away from the medieval town of Saturnia, Saturnia Spa hotel is visited by guests from all over the world for its luxury hospitality in the heart of romantic Tuscany.  The wellness and spa area provides many bathing opportunities, not least of which is the natural wonder of the Saturnia hot springs, a group of thermal springs whose waters travel through mineral-enriching rocks for over 40 years and finally gush out at temperatures of 37 degrees.
Its healing powers are sought by many to help with skin problems, liver detoxification or simply as a natural exfoliation. Nearby, the medieval hilltop towns of Montepulciano and Orvieto will enrich your Toscana resort spa holiday with culture and an authentic experience of Tuscan life.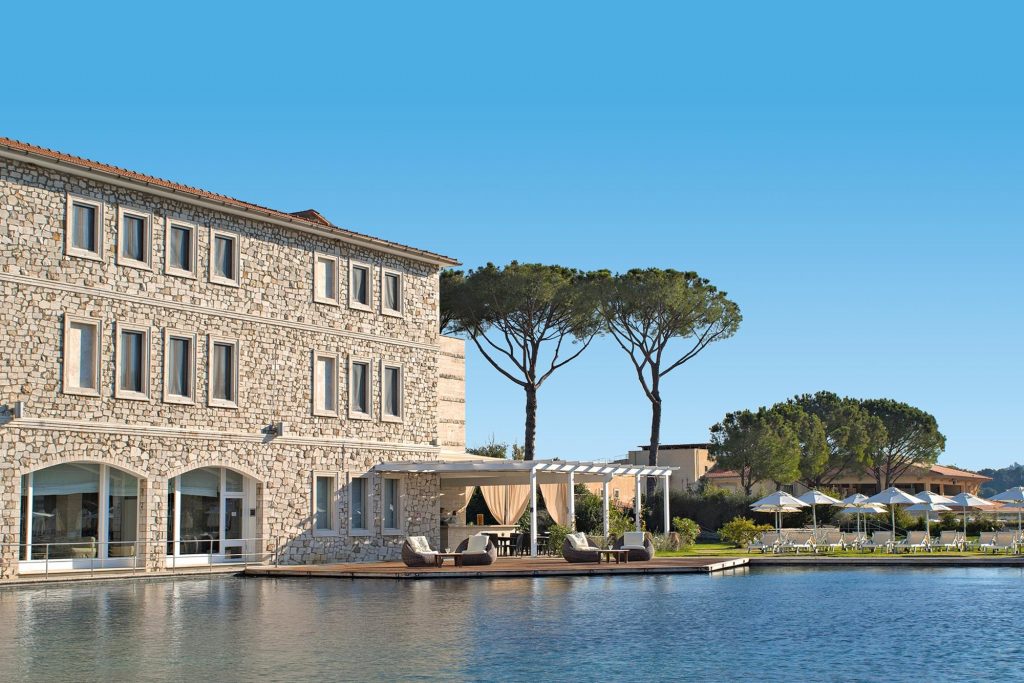 Location: South Tyrol (Northern Italy)
Price: Pure & Easy 7 nights £625 p.p half-board
Located in a valley of vineyards not far from the city of  Bolzano, the Vimea boutique hotel is an all-vegan, luxury health retreat, very much ahead of its time in both nutrition, eco-tourism and wellness. Experience the energy, friendliness and sincerity of the staff and enjoy Italian-inspired cuisine prepared with only organic ingredients.
Simplicity and respect for nature are the key values of this small hotel immersed in the lush green landscape of the Dolomites. Appreciate nature and take refuge in an oasis of happiness and serenity.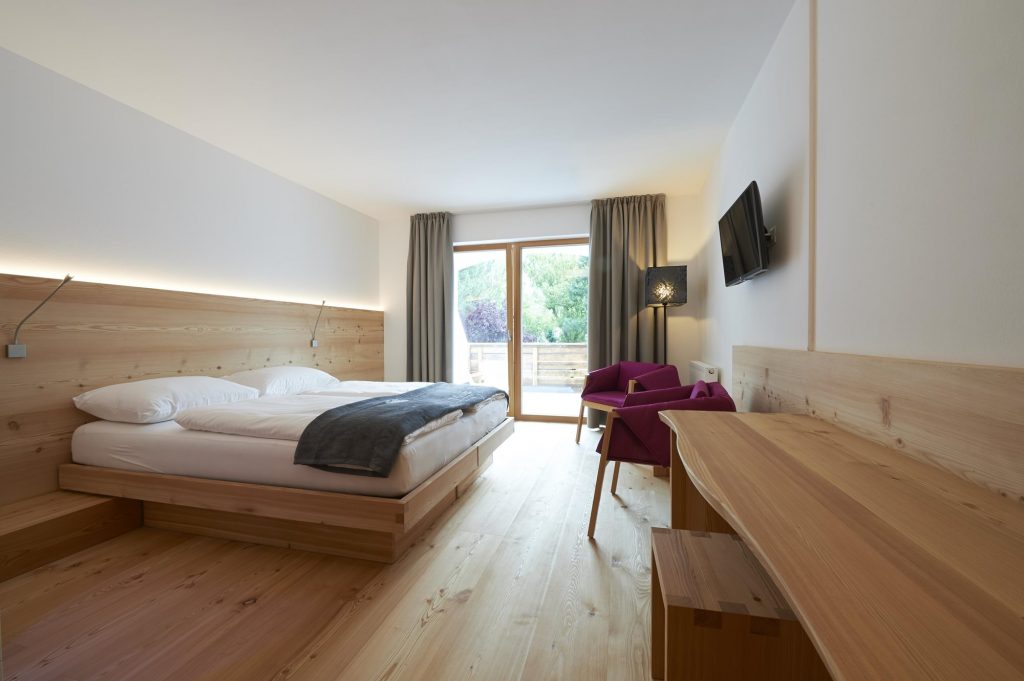 HOTEL SIRMIONE & PROMESSI SPOSI ★★★★
Location: Lake Garda
Price: Thermal Cure: Fango 7 nights £437 p.p B&B
We couldn't talk about the best spa hotels in Italy without mentioning the Sirmione & Promessi Sposi Hotel – a sunshine-yellow historical building with superior spa treatments directly overlooking the glittering waters of Lake Garda.
With a castle for a next-door neighbour and its own small harbour, coupled with Italy's signature Vespas, Aperol spritz and gelato, you'll feel transported to a world of vintage, high-class luxury. The area's perfectly warm temperatures make for ideal bathing or yacht cruising on the lake, naturally followed by a little sunbathing.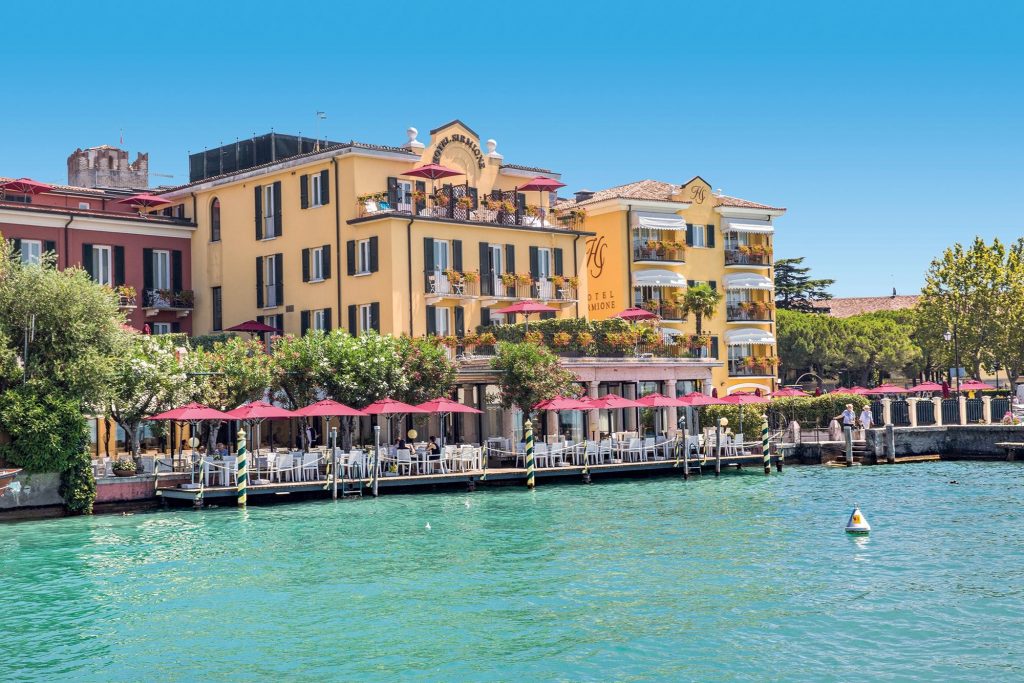 Would you like more information or advice from one of our travel experts?
Contact us by phone on +44 (0) 2036 087 377 until 4pm weekdays, or email us on info@spadreams.com.
Follow our facebook page to stay up to date with the latest offers and hot deals on the best spa hotels in Italy and other luxury spas in Europe.
For more info visit:
Luxury Spas in Italy & Thermal Spas in Italy
*All prices are subject to slight variation, so we advice that you book quickly to get the best price.
Curious? Then discover our matching offers: