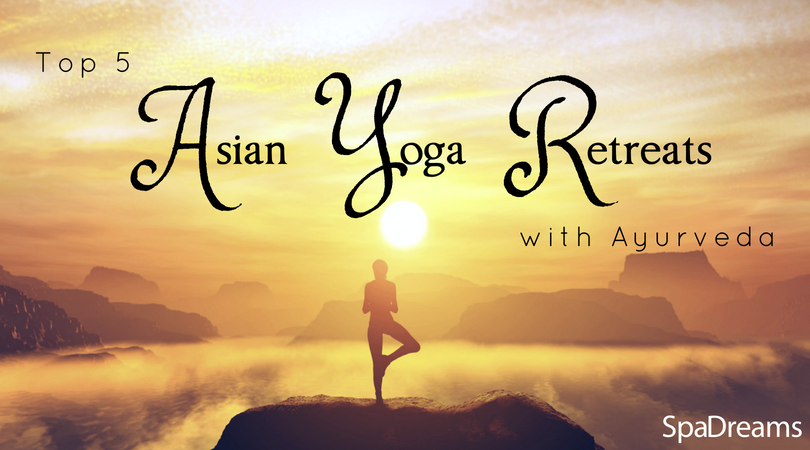 What good is yoga if you aren't eating a healthy diet? Well, probably still quite good, but if your diet could do nutritionally what yoga is doing physically, then you'd be both better at yoga and healthier all round. That's why our Asian yoga retreats all include yoga's sister teaching of Ayurveda – a holistic diet and health system originating at the same time and place as yoga, 5000 years ago in Northern India.
Retreats which offer both yoga and Ayurveda are truly giving you the whole, rejuvenating package. So our travel experts have put together a list of the top 5 Asian yoga retreats with Ayurveda.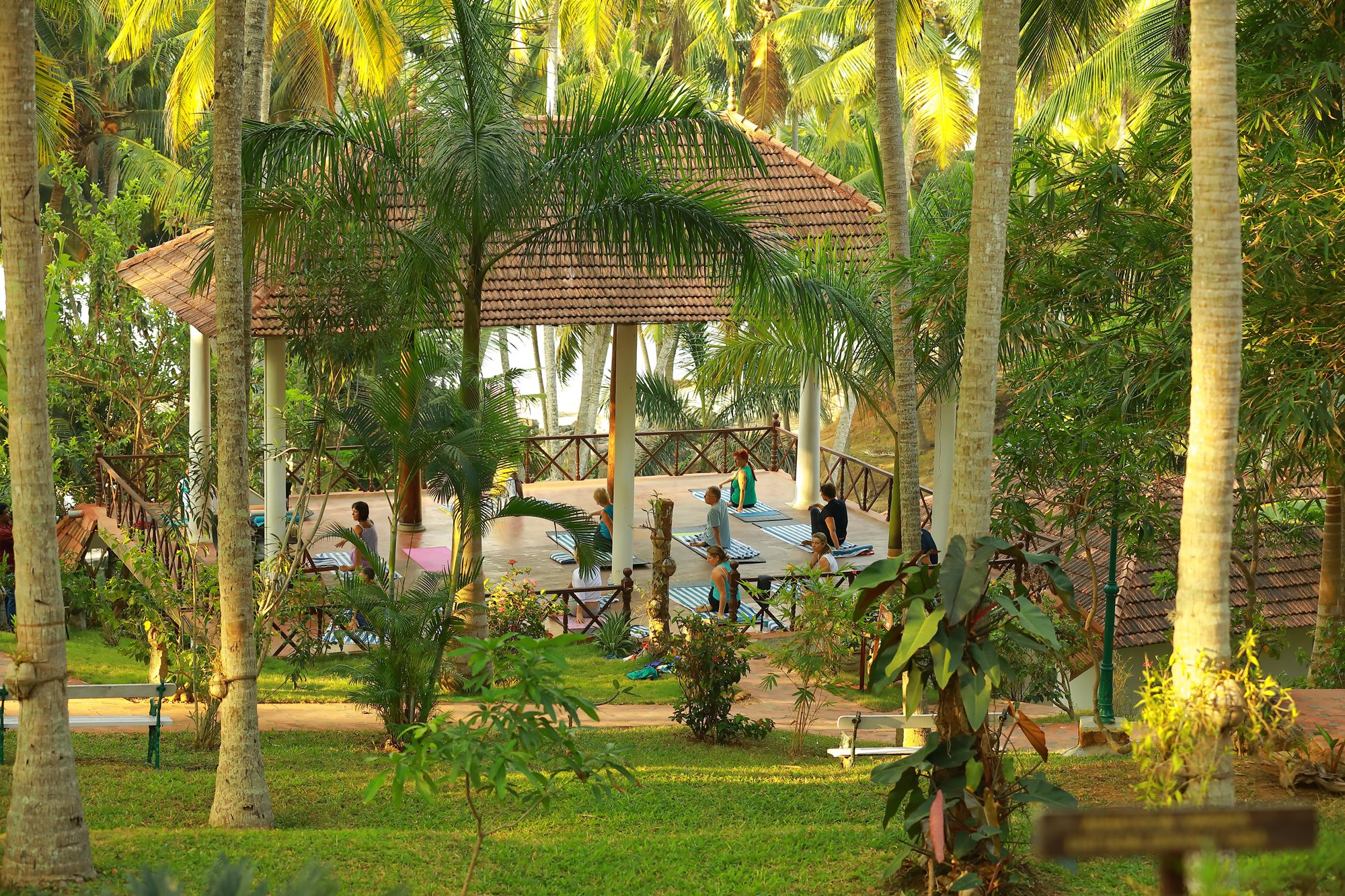 Sea-facing yoga floor
Hindu temple
Daily yoga and meditation sessions for experts, intermediates and beginners
This eco-friendly resort is located in the southwest of India, on a hill in front of the Indian Ocean, with stunning views of the coastline. The resort is run by an Indian family with lots of passion and knowledge of Ayurveda and yoga.
The bungalows are built in traditional Kerala style on terraces above small bays. Meals can be enjoyed in two restaurants; one with a vegetarian kitchen and the other with an Indian kitchen. Fantastic views of the kilometer-long beach with fishing boats will accompany your delicious meals.
A qualified team of doctors and therapists is available at the Ayurveda Center, to massage your tired muscles after yoga and guide you through your tailored yoga diet plans. Nikki's Nest was awarded the "Green Leaf Award" by the Kerala government as well as the FIT Health & Wellness Awards in 2014, and for good reason.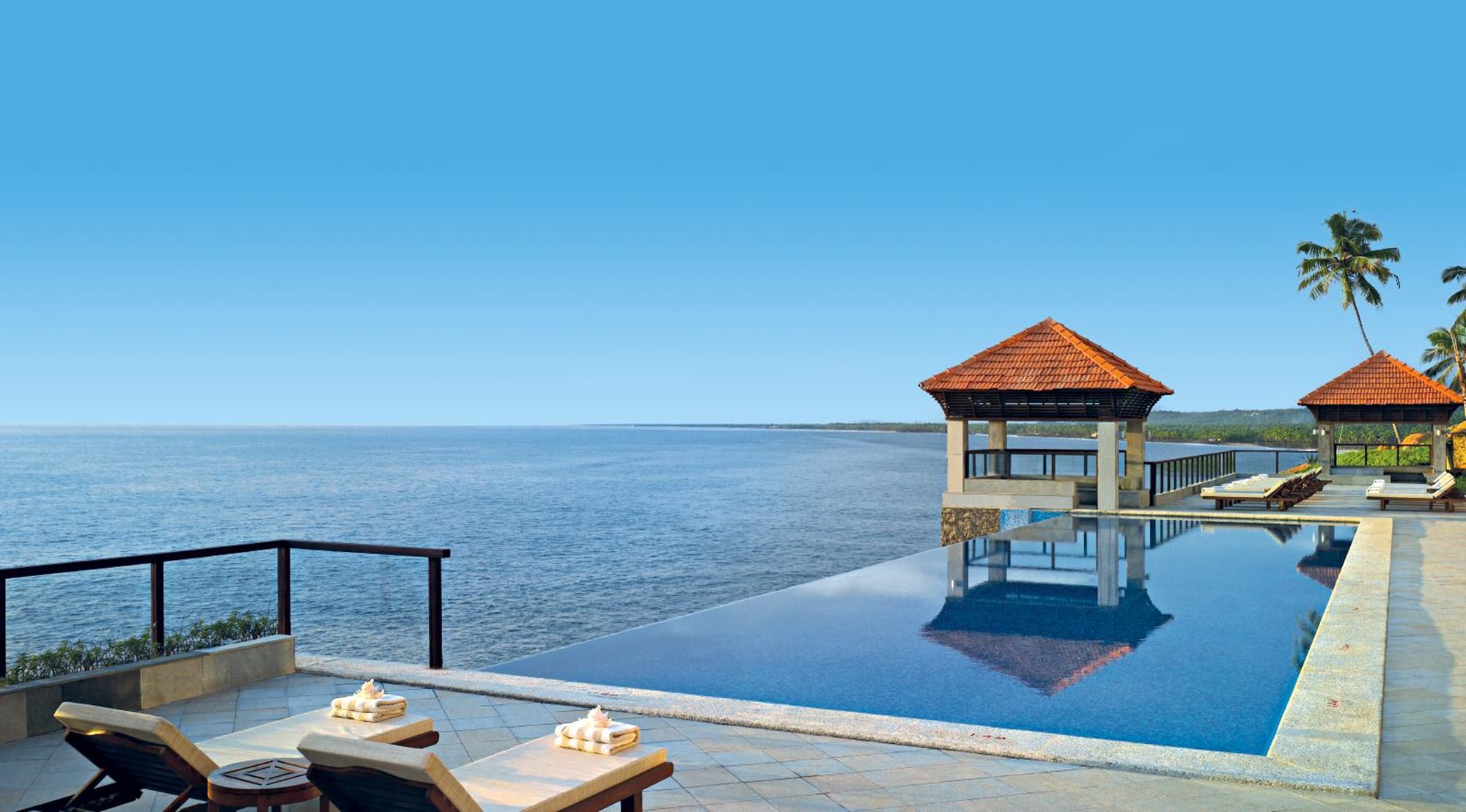 Daily yoga and meditation
Gym and 2 infinity pools overlooking the sea
Basic, intermediate and advanced yoga packages
Located on a cliff, this 5-star luxury resort offers beautiful panoramic views of the coastline of Kovalam and the Arabian Sea. The Leela Kovalam's Ayurveda centre is run by 3 Ayurveda doctors and 20 therapists using cultured herbs and supplements from their own organic greenhouse. Along with these herbs, the restaurant uses home-grown vegetables to create delicious, dosha-tailored meals.
The high quality of the Ayurvedic treatments and spa facilities has earned the hotel the Green Leaf certificate. This is the perfect environment from which you can start out and recover from your daily yoga trainings.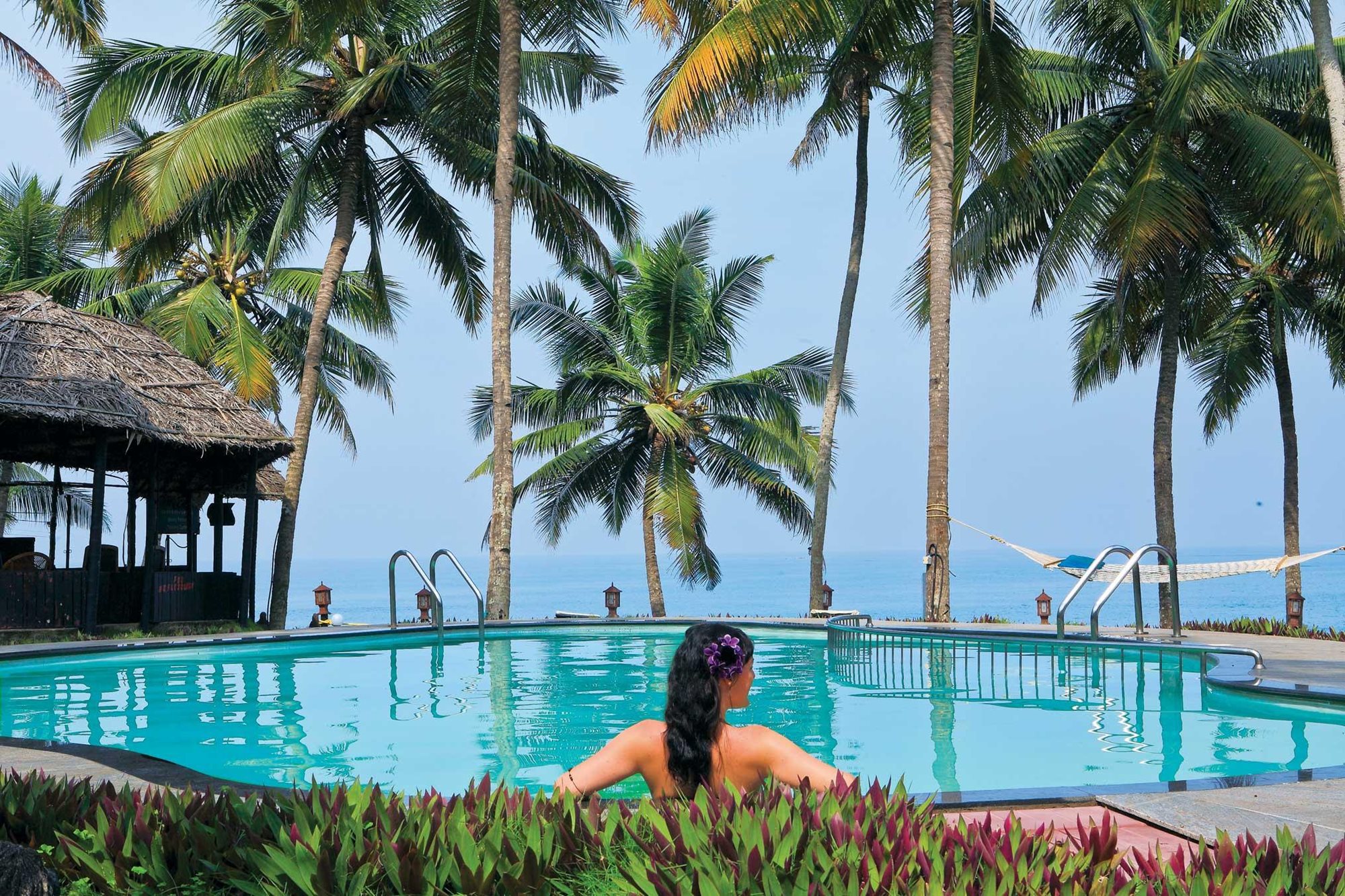 Here the yoga incorporates doctor's advice and advice from the yoga masters so that movements are scientifically designed.
Daily yoga and meditation sessions
Located in Varkala, a small yet picturesque seaside resort beloved for its temples and yoga centres
Krishnatheeram is situated on a cliff on the coast of the Arabian Sea in the small fishing village of Varkala. The cottages of Krishnatheeram are built in a traditional Kerala style with sea views and fragrant herb gardens surrounding.
The Green Leaf certified Ayurveda centre is managed by Krishnatheeram's experienced Ayurvedic physician and team of professionals. Traditional Ayurvedic treatments such as herbal oil massages, Shirodhara and marma massage are provided in the five treatment rooms. Yoga and meditation promote your inner and outer healing.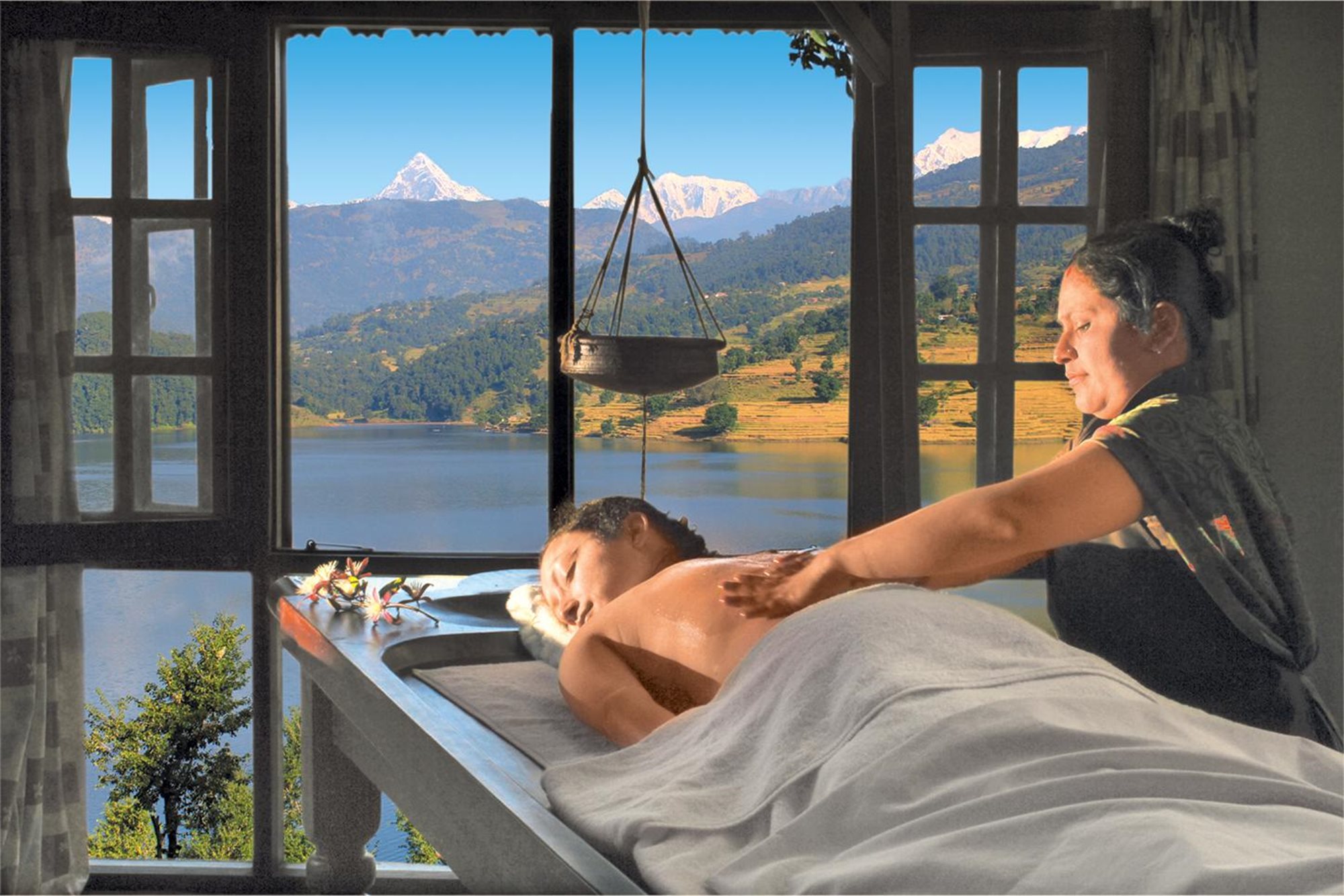 Yoga and meditation packages
Twice daily yoga and meditation
Silent zone close to the Ayurveda centre
Spring water swimming pool
There is scarcely a more idyllic location than this to practise yoga –  the Begnas Lake Resort & Villas is set amongst the snowy peaks of the Himalayas, rice fields and sparkling Lake Begnas.
The resort has its own Himalaya Nature Spa offering the traditional Ayurvedic treatments under the care of an experienced team of Ayurveda experts from Kerala (India). Some of the herbal preparations and therapeutic oils also come from Ayurvedic medicinal manufacturers in Kerala. The other ingredients are grown in the resort or come from the vicinity of the Begnas Lake Resorts. Local specialties and Ayurvedic cuisine are served in the restaurant with panoramic views.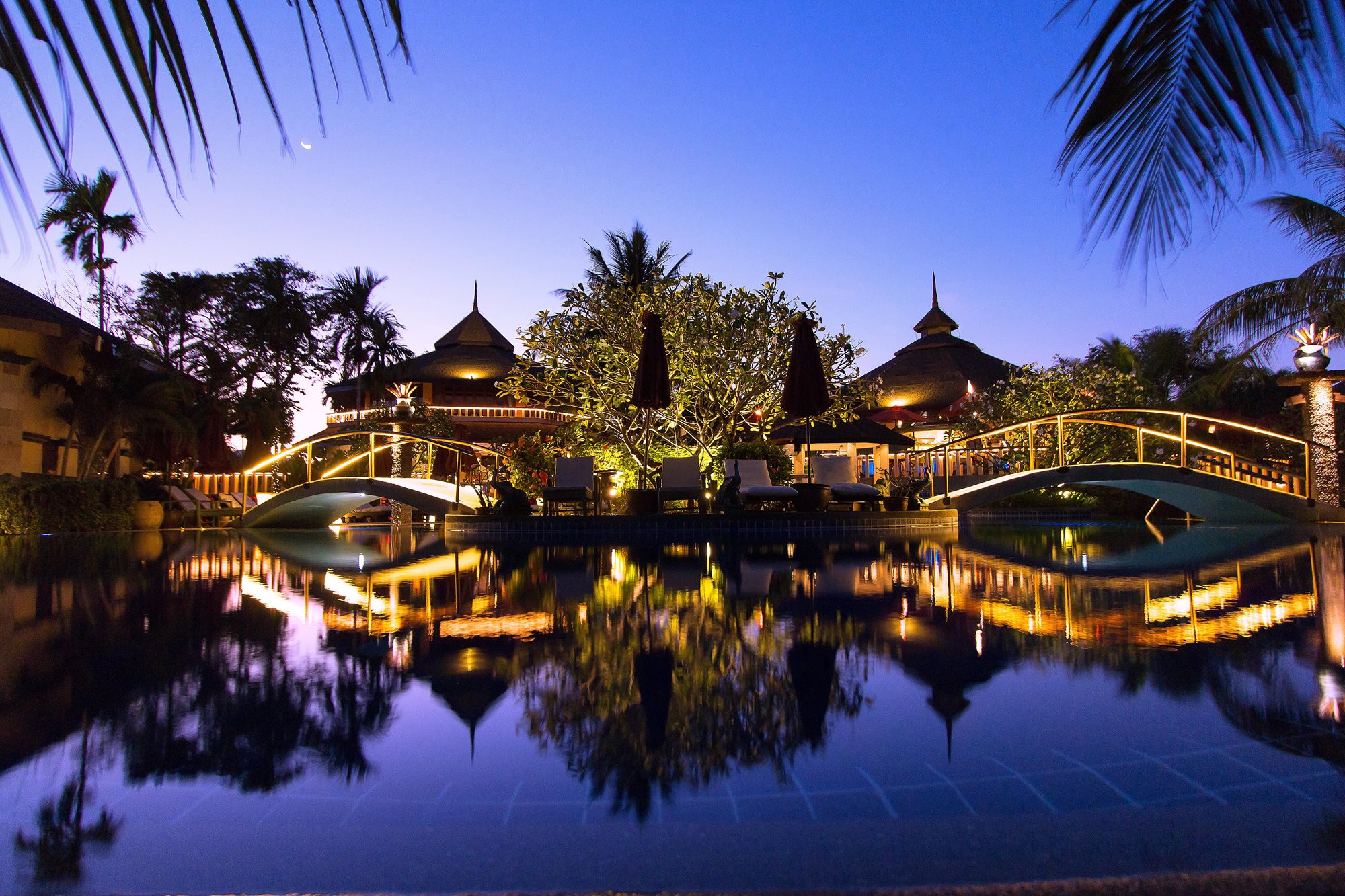 Daily nirvana yoga and meditation
Different focus areas such as "Regeneration & Detox", "Joints & musculoskeletal system" to accompany your practise
Steam rooms, jacuzzi and saltwater swimming pool
Forget everyday life and experience a holistic Ayurveda holiday in a completely relaxed environment at Mangosteen resort. Enjoy healthy, freshly prepared dishes with Asian influences or tasteful sattvian dishes prepared for Ayurveda guests according to dosha type.
In the heart of the resort you will find a large salt water pool where you can relax and recover. Next to the swimming pool is the Ayurveda center where a certified Indian Ayurveda doctor will guide you. Some of the Ayurvedic oils come from India and the rest is locally produced with local ingredients.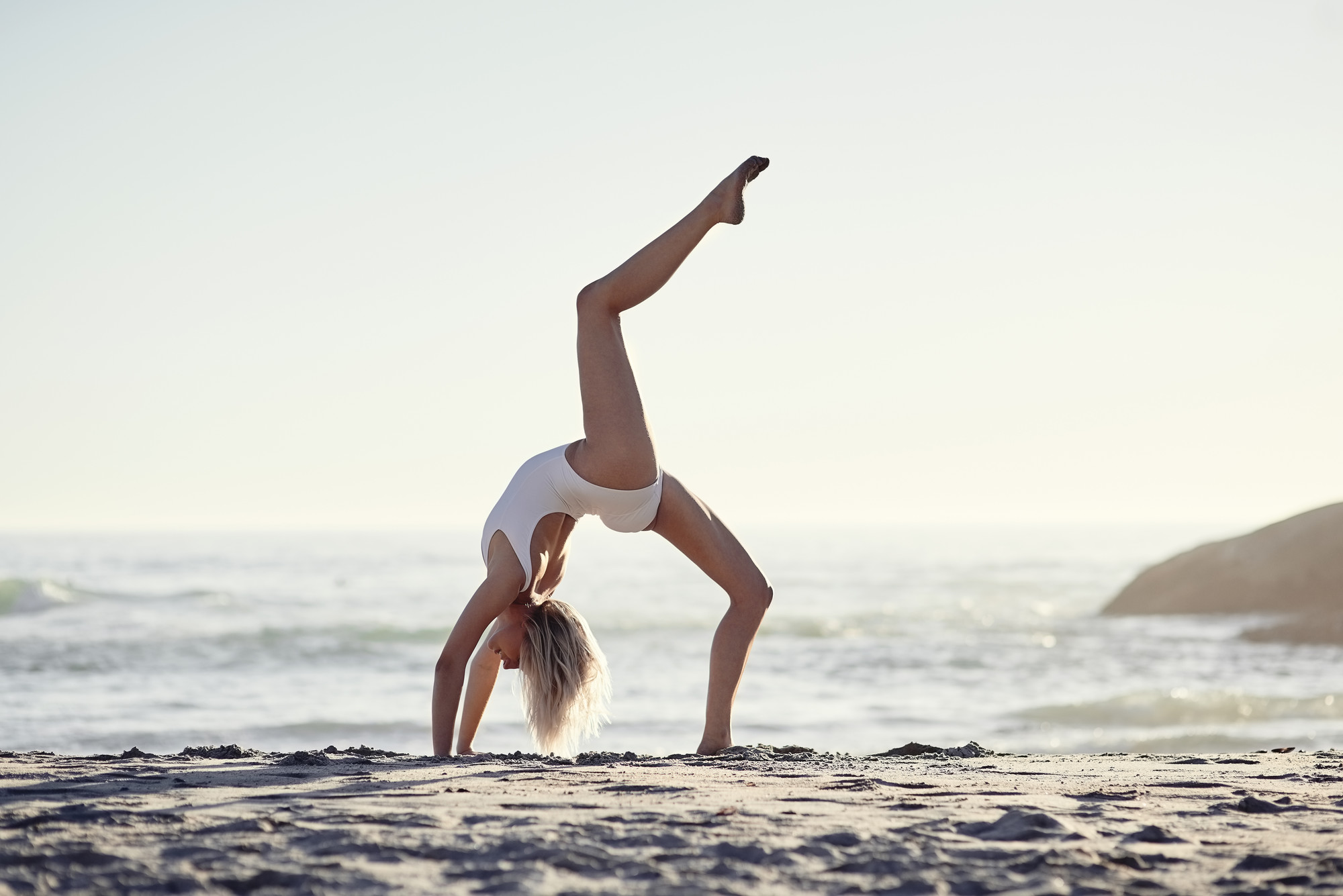 Give your mind, body and soul the attention they deserve with our yoga and Ayurveda holidays. For more inspiration and further yoga retreats in Asia visit our website SpaDreams.