Our 8 Most Popular Destinations for Balneotherapy
Classic Balneotherapy Spa Treatments
How to Book Your Spa Package with Balneotherapy
Since most of our health spa programmes include balneotherapy anyway, they are titled according to their specific type of therapy offer and you have a really excellent range of programmes to choose from. Keep an eye out for the following offers:
Thermal Spa Therapy: Balneotherapy with thermal water
Thalassotherapy: Balneotherapy with seawater and other natural remedies from the sea
Kneipp Therapy: Special balneotherapy with many alternate hot-cold bath treatments and beneficial bath salts & oils
Complex Healing: Balneotherapy with complementary medical treatments
Mud Therapy: Balneotherapy with mud baths
Fango Therapy: Balneotherapy with thermal water and a special Italian mineral mud (Fango)
Radon Therapy: Balneotherapy with radon-containing mineral water
Sulfur Therapy: Balneotherapy with sulfur-containing mineral water
You can also choose your balneotherapy based on the mineral water and the other natural remedies unique to the different destinations. For this, have a look at our Spa Towns and Spa Towns in Europe pages.
---
---
5 Elements of Complex Healing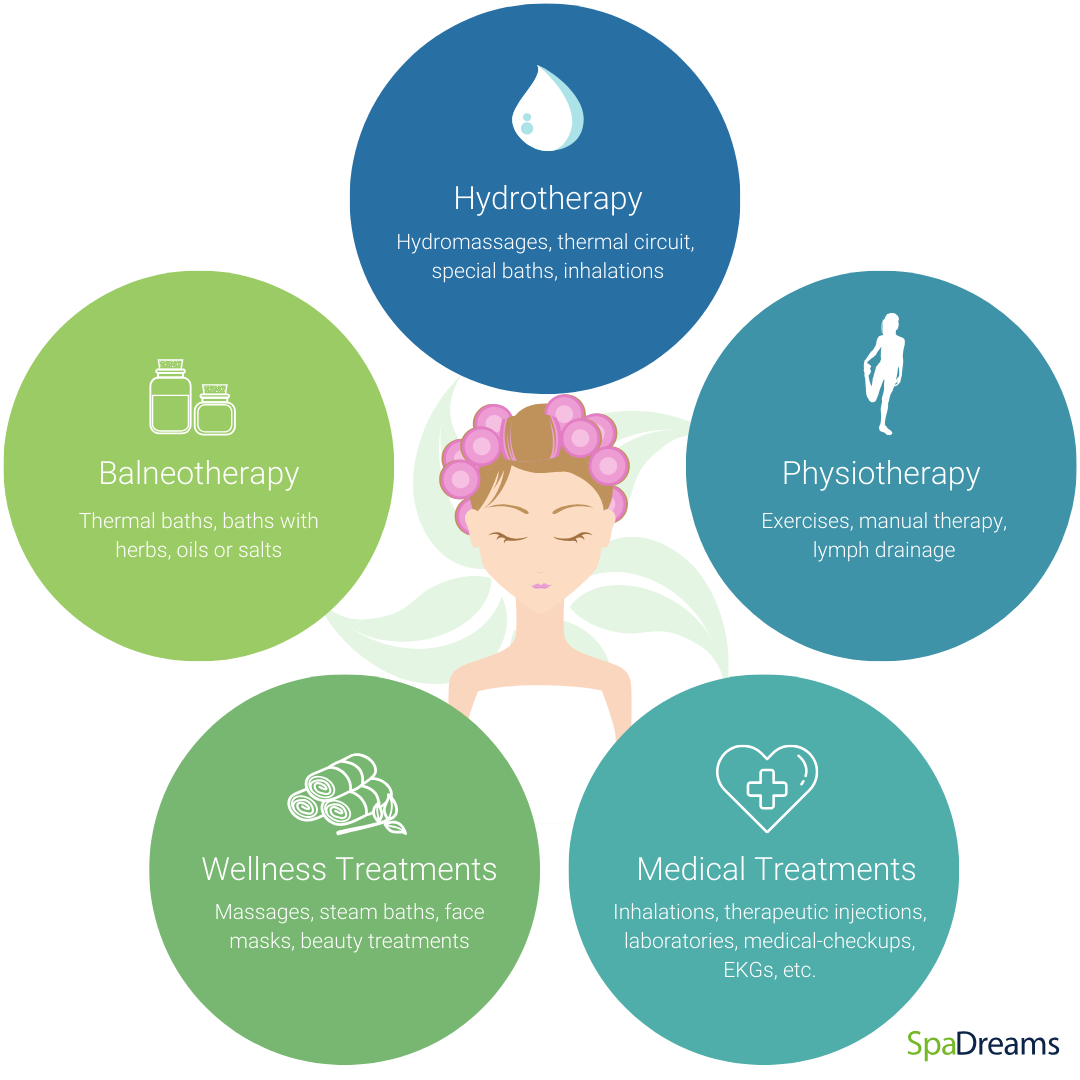 Therapy Trinity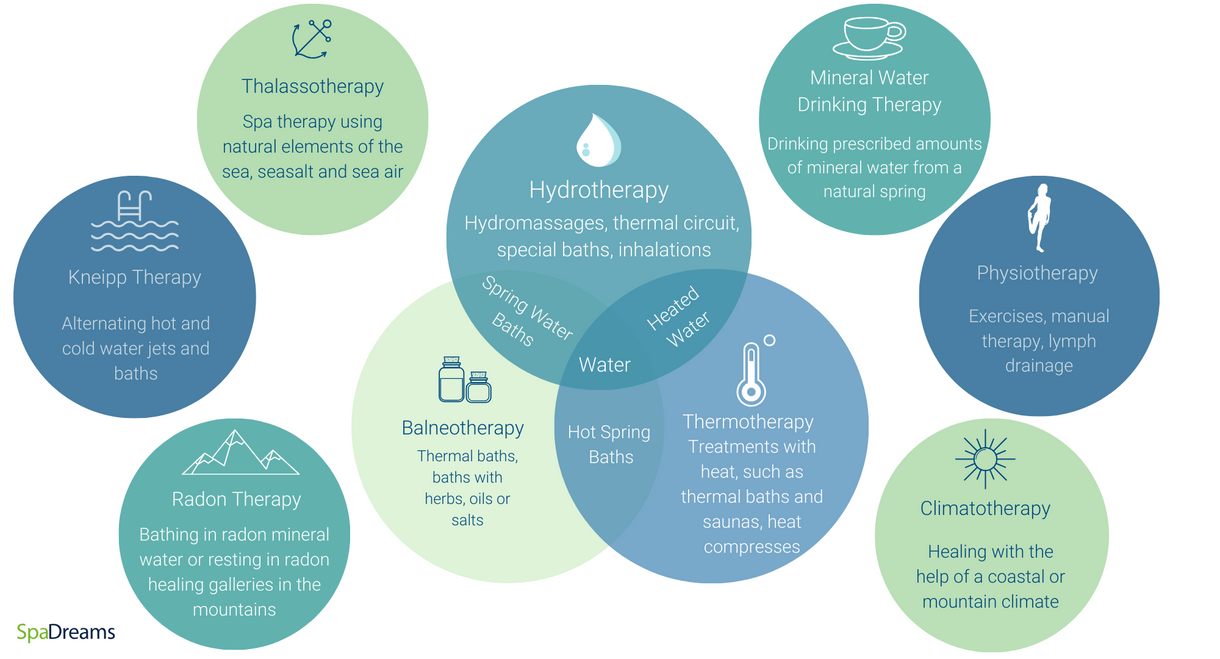 ---
The Best Deals for Your Balneotherapy Spa Holiday
Here you will find our balneo bestsellers. Get inspired by these hotel deals and fall in love with your dream hotel! Whether short or long, a holiday with balneotherapy is always a good choice - your health will thank you!