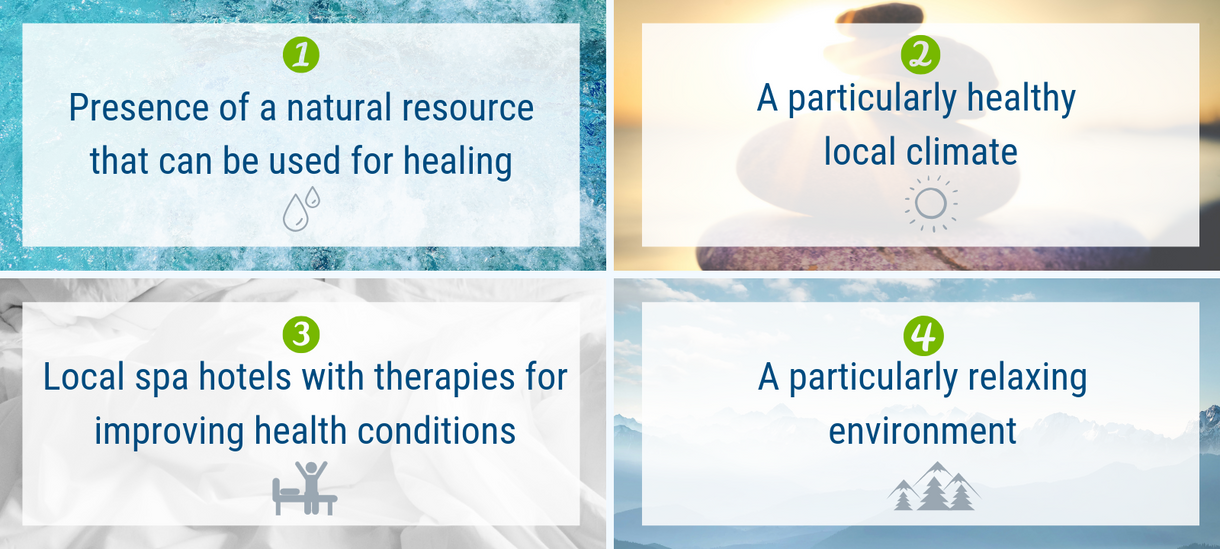 ---
In order to give you a clear picture of all the spa towns and the different holidays they offer, we will first explain the different types of spa towns and give you an overview of which special features are important for which spa town.
Afterwards you can get an overview of the most famous and beautiful spa towns in Europe - a perfect introduction if you're looking for inspiration for a future trip.
Not sure where to go? Get in touch with of our spa towns travel experts to help you find the perfect spa town for you!
---
Different Types of Spa Towns
If you look back in history, you will always find spa towns. Even the Romans used mineral and thermal springs for therapeutic purposes. Taking care of one's health was "trendy" in every age and those who could afford it travelled from time to time to one of these special places. If you look at the map of Europe you can still see the spa tradition in the names of many places. Using the English "bath", the French "les-bains" or the German "Bad" in a town's name all indicate that a town has a spa tradition.
Spa Towns with Healing Climates
Spa Towns with Mineral Water Springs
Air Spa Towns
Seaside Spa Towns, Sea Spas and Thalassotherapy Centres
Spa Towns with Mud Baths and Thermal Mud (Fango)
Spa Towns with Kneipp Therapy
The Most Beautiful Spa Towns in Europe
Now you know which different types of spa town there are – you are on your way to becoming an expert healthy holidaymaker! Get more inspiration and discover here: the most beautiful spa towns in Europe – we will take you on a virtual trip throughout Europe where you are sure to fall in love with more than one of the charming spa towns at the same time.
Start planning your spa town holiday here