Most Beautiful & Most Famous Spa Towns in Europe
Europe can look back on a long and colourful spa town tradition. Even the Romans frequently visited hot springs and thermal baths as a way of boosting their health and wellbeing, especially as they discovered new springs throughout their military campaigns. Over the centuries there have been many kings, emperors, tsars, artists, poets, composers, politicians and other illustrious personalities who have regularly visited Europe's most beautiful spa towns. Learn about all of the different European spa towns below so you too can follow in the footsteps of these personalities today.
We will take you on a journey through the best European spa towns so you can find out why each of them is worth a visit. To learn more about each resort and what treatments are available there just click on the name of the resort.
Quick Access Menu
Most Famous Spa Towns in the Czech Republic
In the Czech Republic lies the beautiful Bohemian Spa Triangle, consisting of three picturesque health resorts: Karlovy Vary, Mariánské Lazne and Františkovy Lazne. All three health resorts are situated in an idyllic green area of the Ore Mountains and have their own unique charm. Did you know the words "boho" or "bohemian" come from precisely this region? Here, you can discover the real "lightness of life" and the relaxed "art de vivre". Many illustrious figures throughout the past centuries already knew about the charms of the Czech Republic and its spa towns. Prominent return guests include the Empress Sissi, Chopin, Brahms, Paganini, Goethe, Nietzsche, Freud and Beethoven. Especially in the 19th and 20th centuries, the Bohemian Spa Triangle was probably the most popular spa region in all of Europe. The mineral spring water used from all of these towns is collected and used in individual bathtubs to increase health and improve specific illnesses. You can learn more about this by viewing the individual spa town pages.
Very close to the spa triangle, in northern Bohemia, and also worth a trip, lies the idyllic spa town of Jáchymov, surrounded by green mountains and forests and offering the sought-after natural radon therapy. Close by, the thermal spa town of Teplice offers something that is rare in the Czech Republic: a public spa pool fed directly by the thermal spring water.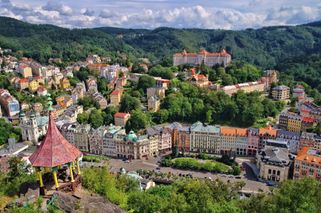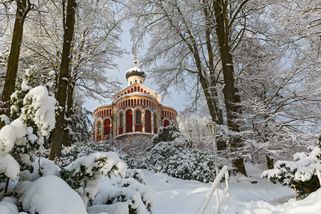 Most Famous Spa Towns in Italy
For those who want to enjoy the "Dolce vita" in Italy and at the same time do something for their health, the magic words to look out for are "Terme" and "Fango". Terme refers to natural thermal spring water and fango is a type of heated mud therapy native to Italy.
The most popular areas for fango and thermal springs are Abano Terme or Montegrotto Terme. Both thermal resorts are located in northern Italy in the idyllic natural park of the Euganean Hills, just a few kilometres from Padua. This chain of hills is of volcanic origin and the wonderfully warm bromine-iodine-salt water is used both for thermal baths and for heating the famous fango mud. Although guests are sometimes sceptical about spending their holiday inland, the fantastic water parks of the hotels in Abano and Montegrotto leave nothing to be desired and we have continuously satisfied guests. Besides thermal water and fango, Abano and Montegrotto are also known for inhalation therapies, otherwise known as aerosol therapy.
Further in the south of Italy and also known for fango is the sweet island destination of Ischia, located just off the coast of Naples. In addition to the sea and fango, Ischia also boasts a unique flora and fauna with a wealth of species.
Tuscany is also home to hot springs, such as the Terme di Saturnia or the Montecatini Terme, that you can directly bathe in and which make the perfect location for a relaxing wellness break.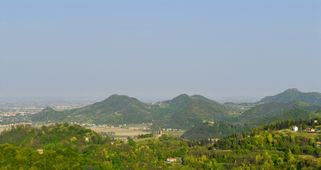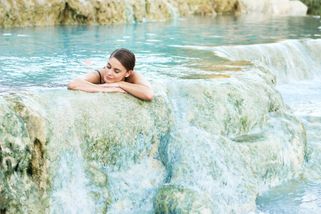 Most Famous Spa Towns in Hungary
The capital of Hungary, Budapest, is itself a famous spa town. Budapest is world famous for its historic thermal baths and hot springs. The historic marble bath of the Hotel Gellert and the thermal springs of the Margaret Island - in the middle of the beautiful Danube (a 100% car-free island) - are absolute must-visits for all health enthusiasts. Budapest offers the perfect combination of a city trip and a health holiday.
Outside of the capital, Hungary has many other exciting destinations to offer: Héviz, situated at the southern end of Lake Balaton, offers a unique natural thermal lake. Its constantly hot temperatures mean you can bathe in the water all year round, even in the middle of December. The thermal lake even has beautiful waterlilies bordering its edges.
From Héviz and lake Balaton the so-called Hungarian Bath Road leads along to the spas of Bük, Sárvar and Mosonmagyaróvár. Bük is famous for its medicinal thermal spring. Sárvar is also popular for thermotherapy programmes with a focus on skin problems, thanks to the high salt content of its thermal water. Not far from Bük lies Mosonmagyaróvár, which is famous for its powerful mineral water - it is among the 5 most medicinally effective spring waters in Europe.
And if we haven't caught your interest yet, how do you like the sound of a "grotto healing" programme? The thermal springs of Tapolca, on the northern side of lake Balaton, including its hotel, are located directly above a healing grotto. You can take the elevator from the hotel down to the depths of the healing grotto and discover the health benefits for yourself.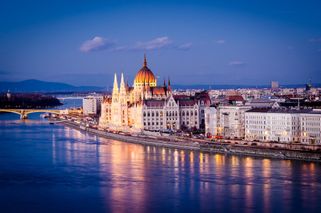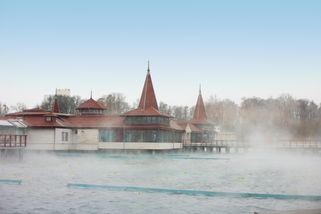 Most Famous Spa Towns in Germany
One of the youngest health resorts in Germany is Bad Füssing, whose thermal spring was only discovered by chance in 1938. With a total water area of 11,000 square metres, today the spa resort is the most extensive thermal spa landscape in Germany.
The beautiful Bad Gögging has three highly effective remedies at its disposal: natural moor (mud), sulphur water and mineral thermal water (which has been used since ancient times). These diverse natural remedies as well as its spa offers are the reason for the town's extraordinary popularity.
Bad Salzschlirf also has a luxurious peat (mud) bath tradition as well as a sun- and phototherapy centre on site, in which the healing climate of the Dead Sea is successfully recreated. So, if you are looking for the healing effects of the dead sea without travelling so far, this town is perfect.
Bad Wörishofen in the Allgäu region is regarded as the home of Kneipp therapy, because it was here that Sebastian Kneipp developed his unique water therapy methods. So if you want to follow in his footsteps, you've come to the right place. Bad Wörishofen also has one of the largest rose gardens in Germany to admire.
Another Kneipp health resort is Bad Brückenau in the beautiful Rhön valley region, with its 7 additional healing springs, which are also used for mineral water drinking therapy and as an accompaniment to fasting.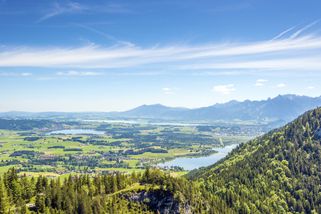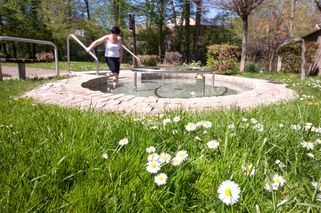 Most Famous Spa Towns in Spain
Those who want to experience a thermal spa in a class of its own, set amongst a breath-taking rocky landscape, should visit the thermal springs of Segura de los Baños in Spain. There, while bathing in the outdoor pool, one can enjoy the fascinating view of the rugged cliffs and get lost in the solitude of the landscape. Small medieval villages and old ruins add to the charm of the area.
By contrast, the green hilly region of Galicia, set amongst 50,000 square metres of countryside and national parks, is home to the thermal bath of Cuntis. The thermal water of Cuntis is particularly popular for treating metabolic disorders such as obesity. In addition to a wide range of treatments, guests have the opportunity to make a pilgrimage to Santiago de Compostela and walk part of the Pilgrim's Way to Santiago – the perfect accompaniment to your relaxing hot springs holiday.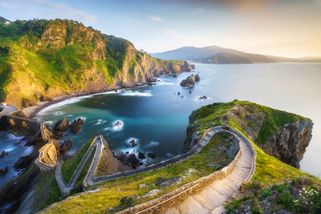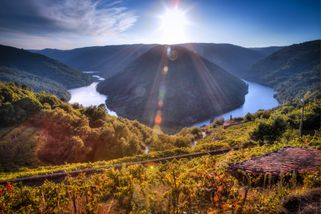 Most Famous Spa Towns in France
Health holidays in France are inextricably linked to thalassotherapy (using the healing powers of the sea), which is not surprising in a country that is surrounded on three sides by wonderful coast lines.
One of the most traditional homes to thalassotherapy is Brittany, on the westernmost tip of France, which projects out into the Atlantic as a peninsula. Around Saint Malo and Val André in the north and also along the coast in the southwest of Brittany, there are many high-quality thalassotherapy centres. Due to the strong differences between sea levels at low tide and high tide, you can visit each beach twice and it will look completely different each time. Of course, the sea air and the fresh sea water of the Atlantic Ocean are the main components of the health holiday offers here.
Further south on the Atlantic coast is Lacanau-Océan. If you want to combine a health holiday with surfing, this is the perfect place for you. Hiking in the dunes up to 66m high is also a unique experience and really gets your circulation going.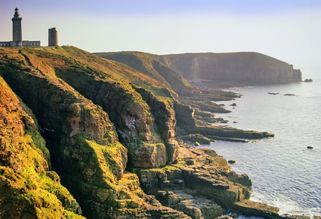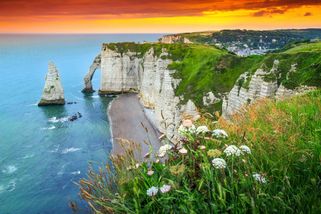 Most Famous Spa Towns in Slovenia
Now you might be surprised: the small country of Slovenia is one of the best destinations in Europe for health holidays. Its small, green Mediterranean landscape with lakes and a quaint Adriatic coast line is home to an incredible number of spa towns.
Let's start with the magical blue Adriatic coast and the Thalasso-thermal resorts of Portorož and Strunjan. Here you can bathe in the primal sea (42,000 years old sea water) and enjoy mud masks made with local saline mud.
For those who prefer green unspoilt nature, good wine and mature cheese instead of the sea, North-East Slovenia (Slovenian Styria) has something to offer. Rimske Toplice attracts visitors with its 2,000 year old thermal tradition, Moravske Toplice with its famous black thermal water, Radenci with its "Radenska Mineral Water", coveted even by kings, and Zrece as an enchanting spa resort in the countryside and winner of the "Entente Florale Europe 2018".
Those who are enthusiastic about glass art should spend their spa holiday in Rogaška Slatina. Located in the foothills of the Karavanke Mountains, this spa town has been famous for its thermal waters since the Middle Ages and for its glassblowing art since the 17th century.
The spa Šmarješke Toplice, in the warm southeast, offers very modern spa facilities. In addition to thermotherapy programmes, a centre of excellence for fasting, weight loss and sports injuries has also been developed there. As you can see, Slovenia has a lot to offer the modern health holidaymaker. You can't enjoy all the wonders of the country in one holiday.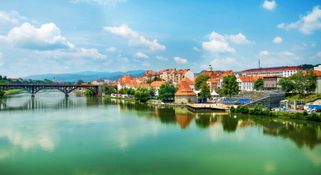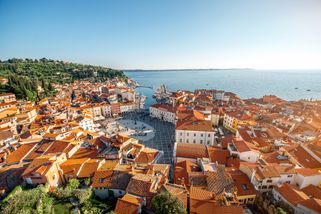 Unique Spa Towns in Slovakia
Located in central Europe, Slovakia is a country rich in both culture and breathtaking landscapes, from mountains to lakes, as well as being home to several natural springs.
Pieštany is the largest and most famous of the spa towns in western Slovakia. It impresses visitors with its beautiful natural thermal springs located on an island in a forest park. It also offers therapeutic sulphurous mud with one of the highest qualities in the world.
Velká Fatra is also a wonderful destination for those who love mountains and lush green nature. In winter it offers impressive snowy landscapes and in summer it is heavenly to hike here. Of course, there is also thermal water - there is nothing more perfect than to end an active day with a pleasant and warm thermal bath. Famous thermal resorts of Velká Fatra are Turčianske Teplice and Rajecké Teplice - both with their own thermal baths.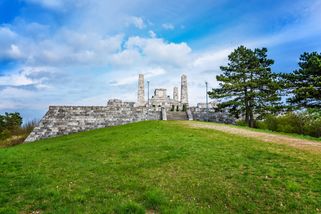 Most Famous Spa Towns in Austria
Austria most famous spa towns are Bad Gastein and Bad Hofgastein, only a few kilometres away from each other, both in the province of Salzburg. Already in the 15th century Paracelsus wrote about the effectiveness of the Gastein healing water. The mostly multi-storey houses of this small "Wolkenkrazterdorf" nestle directly against the cliffs of the mountain slope and surround the wonderful white waterfall - a fantastic sight. The thermal water is also used in Bad Hofgastein, a little further down in the valley, for the Gastein healing programme. The noble gas radon, dissolved in the water, is an important component of the therapy and is also used in the programmes in the Gasteiner Healing Galeries. This trio of thermal springs, healing galleries and alpine altitude (approx. 1000m) make the two spa towns both so popular and so effective in terms of health.
Bad Waltersdorf is located in another fantastic corner of Austria, Styria, which already has two real thermal baths to offer. The water here comes from a depth of 1,200m and is considered to be particularly soft, as it has an optimal pH value for the skin.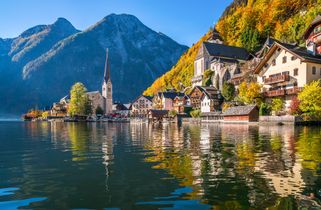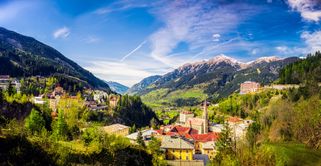 Most Famous Spa Towns in Poland
The Polish Baltic Sea coast is an excellent climatic health resort thanks to its stimulating maritime climate. The endless white beaches attract many holidaymakers every year and especially in high summer the coastal strip enjoys great popularity.
Like a string of pearls, the Polish seaside resorts on the edge of the Baltic Sea, are located in the far west, starting at Świnoujście along to Misdroy, Dziwnówek, Rewal, Dzwirzyno, Kołobrzeg, and Ustronie Morskie, and finally on to Mielno, Dabki, Darlowko and Ustka. Beside beaches, dunes and bathing the whole coastal strip is also known for amber. This is washed up mostly after stormy nights and may even be collected - a popular souvenir.
Swieradów Zdrój (Bad Flinsberg) lies far in the south-west of Poland, in the heart of the green Jizera Mountains, and close to the border with the Czech Republic and Germany. The healing effect of the town's spring has been known and appreciated since the 17th century. The spa town has been operating here since 1738, almost 300 years ago. In addition to the thermal water, the town is also appreciated for its microclimate, foehn winds and good air conditions thanks to the surrounding spruce forests. Healing mud is also collected from the surrounding moors for use in luxurious spa treatments.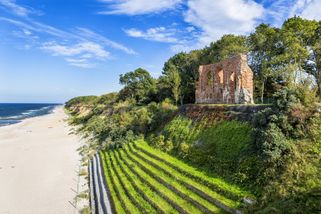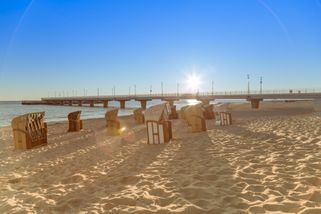 ---
Now you know all the famous and popular health resorts in Europe. We are sure that you will have found something you like the sound of - and if there are several, just visit them all. Healthy holidays are good for you every year.
For the most adventurous amongst you - those who like to go on holiday a little off the beaten track, we also have some great tips on lesser known spas.
---
How do I book my holiday in a European health resort?
It's as easy as one, two, three!
Use our spa hotel search. Simply enter the desired health resort at "Destination/Hotel" and you have all available programs for healthy holidays on site.
Book it directly online or make a preliminary reservation for 72 hours, free of charge.
Alternatively, contact us directly, either by phone or e-mail, tell us your holiday plan and your wishes and we will make you a free offer for your healthy holiday.
Extra tip: You can also enter several spa names if you have more than one favourite.
Get in touch with our experts here: contact SpaDreams.
Undecided whether a longer health holiday is the right thing for you? Alternatively, we also have short health holidays on offer, or simply relaxing wellness weekends that will do you a world of good.

10 reasons to book with SpaDreams
Great Hotel Selection
Best Price Guarantee
99% Happy Clients
40 Years Experience
Expert Advice
Personalised Holiday
Outstanding Quality
Support from Start to Finish
Data Protection
Latest Travel Trends
Related Topics:
Other guests are also interested in: