As the experts in authentic yoga holidays, we have put together our short-list of the best yoga retreats in India. Here, we've picked our top five choices.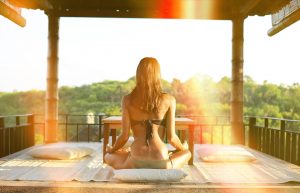 Travelling to India for a yoga retreat is the trip many of today's yogis dream of. India is the originator of yoga thanks to the travelling Indian yogis, yoga was then brought to the rest of the world.
Yoga and it's emphasis on the importance of an overall balanced lifestyle is taking the fitness world by storm. Those in search of the origins of yoga and a deeper understanding of yoga's history often look towards India for inspiration. Anyone looking for an unforgettable, life-changing yoga experience, should take that search and turn it into an amazing yoga oriented holiday in India.
As yoga becomes more popular, it is offered at more and more resorts in India. With so many options it can become difficult to decipher the authentic yoga retreats from those just following the trend. Known as the experts in authentic yoga holidays, SpaDreams has put together our short-list of the best yoga retreats in India. Here, we've picked our top five choices for yoga retreats India. Read on to find the right yoga retreat in India for you.
⭐ Best Choice for Private Instruction ⭐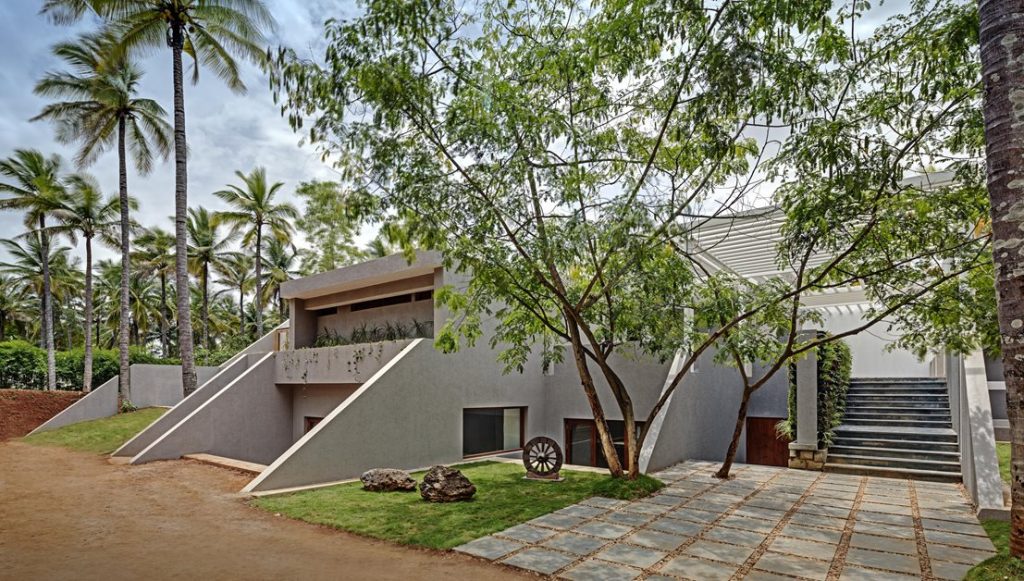 Shreyas Yoga & Ayurveda Retreat
Are you looking for personal attention? At Shreyas Yoga Retreat you can perfect your Warrior I with one-on-one guidance, personalize your meditation practice with the help of private instruction, and discuss your unique needs in a personal wellness consultation. Not sure about all the alone time? Don't worry, a yoga retreat at Shreyas also includes group yoga, group chanting, and group yogic cooking classes.
Guests also enjoy the modern, clean design of the Shreyas Yoga & Ayurveda retreat centre. With it's exclusive ambiance, large infinity pool, and eco-friendly emphasis, this retreat guarantees a unique holiday experience.
Interested? Book the Shreyas Yoga Package
⭐ Best Choice for Overall Wellbeing ⭐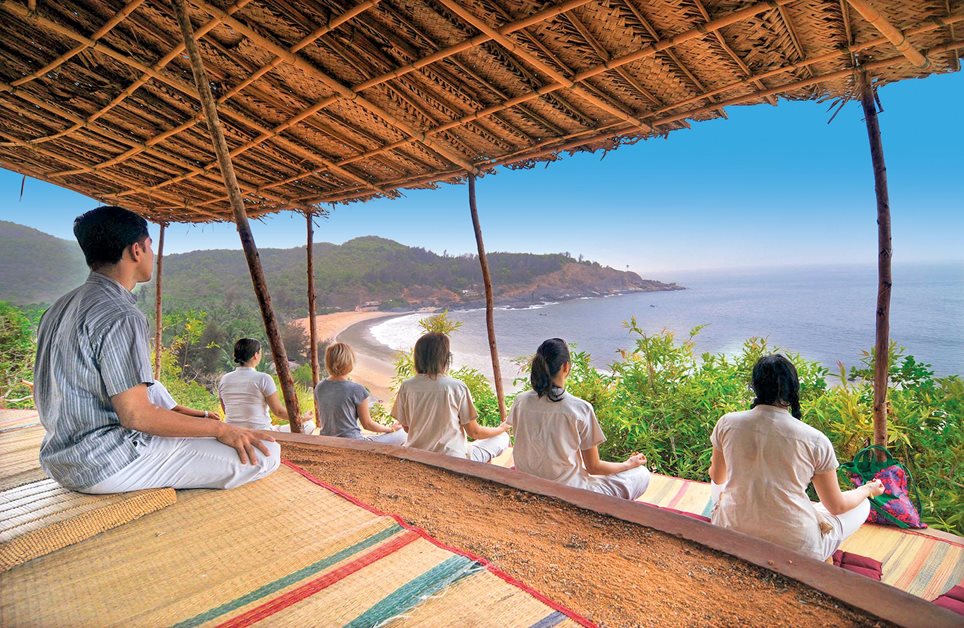 SwaSwara
Combine Yoga with the traditional yogic medical practice known as Ayurveda for a retreat with the ultimate well-being in mind.
Perched high on a hill overlooking a beautiful ocean beach, this retreat centre is perfect for anyone looking to return home with a better sense of inner-balance. A yoga-retreat here will include daily yoga and meditation as well as a personal Ayurveda consultation and Ayurvedic spa treatments such as massages according to your yogic body type or 'Dosha'
Sound Good? Book the Wellbeing & Yoga Package
⭐ Best Choice for a Luxury Yoga Retreat ⭐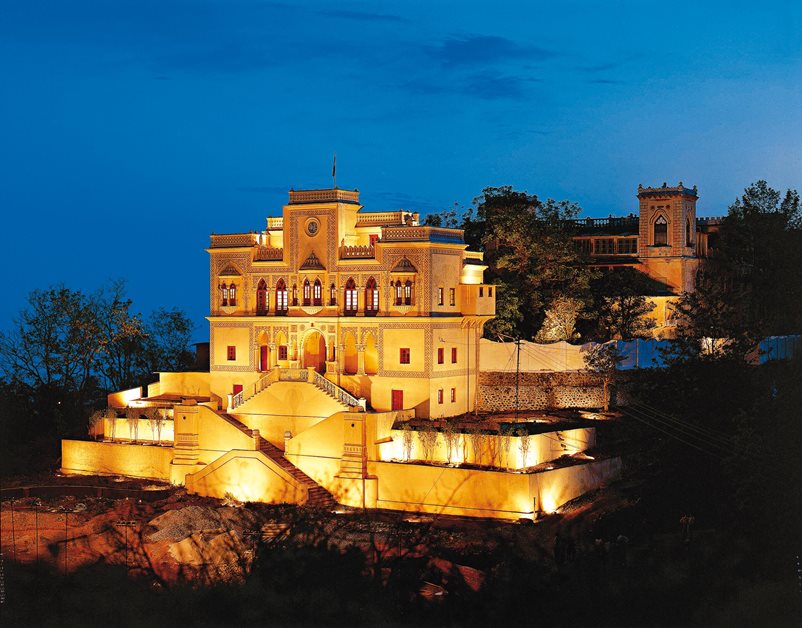 Ananda in the Himalayas
Is it really possible to pair authentic yoga in India with all the modern comforts of today? The answer is absolutely. A luxury yoga retreat at Ananda in the Himalayas will truly take you to another world. The resort itself was once a Maharajah Palace, and is now home to a traditional yogic healing centre.
A yoga retreat at Ananda will include initial wellness consultations, yoga, meditation, hiking to the local temple, and cooking lessons. Additionally, a stay here also includes Ayurvedic healing treatments, private yoga lessons, and individual meditation.
Ready to go? Book the Finding Inner Balance Yoga Retreat
⭐ Best Choice for Ayurveda ⭐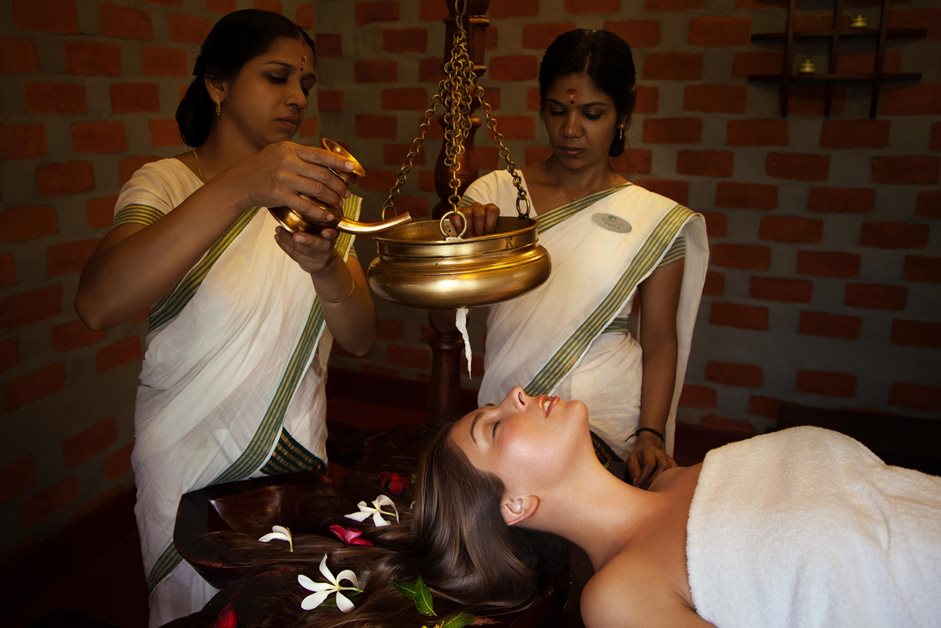 Kairali – The Ayurvedic Healing Village
Are you a yogi who is looking even deeper into the roots of yoga? Then you already know that Ayurveda is the traditional medical healing of the same era and coming out of the same Sanskrit texts.
A Retreat at Kairali will focus equally on Yoga, Meditation, and Ayurveda. Those wanting even more authentic Ayurveda should dive into an intensive healing treatment with a full Ayurveda or Panchakarma detox. Stays anywhere from 14-28 nights will give the body the best chance to detoxify, rebuild, and then recover, leaving you feeling better than ever before.
Sound tempting? Book the Yoga, Meditation, & Ayurveda Package
⭐ Best Choice for Yoga Teacher Training ⭐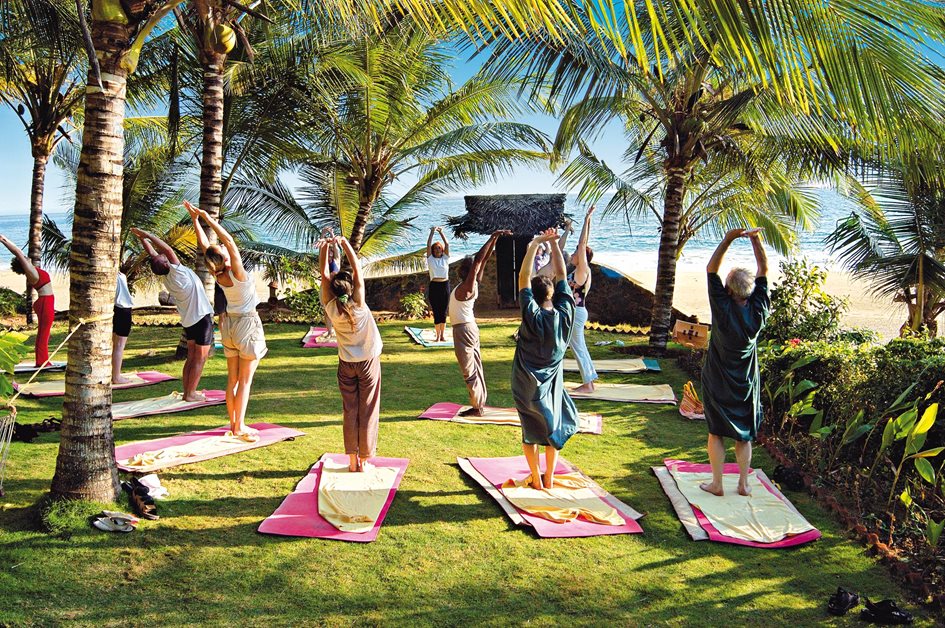 Soma Manaltheeram Ayurveda Beach Village
This choice is for you if you eat, sleep, and breathe yoga, plus you can't help but talk about it wherever you go. It is time for you to find an outlet for all that passion as a certified yoga teacher. Book your 100, 200 or 300 hours of yoga teacher training and become a registered yoga teacher at the beautiful Soma Manaltheeram Ayurveda Beach village.
This beautiful retreat centre in Kerala India is the perfect place to study in Kerala, where yoga itself can trace it's roots. Relax surrounded by palm trees or take the path down to the beach to top off your perfect day!
Ready to Teach? Book the Yoga Teacher Training Package
Still havn't found what you are looking for? No problem! We are here to help. Feel free to browse all of our yoga retreats in India, Sri Lanka, Thailand, and beyond. Need more help? Contact us today and we will personally advise you on our favorite yoga holidays.
Curious? Then discover our matching offers: