The Slovenian thermal baths have been one of the essential elements of the health care and medical rehabilitation in Slovenia. Long tradition and development of the Slovenian spa resorts have made them perfect holiday destinations for everybody looking to improve the well-being of their body and mind.
Distress in the Slovenian thermal baths
In our fast-paced, stressful lives, we often neglect our health and well-being so that holiday time may be the only opportunity for health and wellness treatments. Good condition is often taken for granted and as long as we do not encounter any visible signs of imbalance between work and relax, we thend to keep on going without a break. The initial symptoms of health problems are often ignored. Don't get to the point when you may need intensive rehabilitation and go for health and wellness holiday to regain the work-life balance, prevent stress overload and burn-out and relax in thermal baths. Slovenia is the perfect destination for this purpose.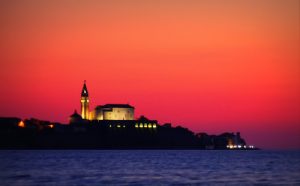 The Adriatic Coast – Piran
Slovenian thermal baths and their natural healing properies
The purpose of the thermal baths in Slovenia is to contribute to the enhancement of health and well-being of all their guests. The best hotel resorts in Slovenia offervarious programmes, which gather from the healing properties of the thermal baths. Thermal baths make Slovenia a perfect year-round destination. In fact, there is no bad time to visit Slovenia.
The thermal springs in Slovenia were valued already by the acient Romans, who took advantage of their healing properties. Thermal spring treatments were also recommended by Hippocrates – the father of medicine. Nowadays the healing properties of thermal springs have been well-researched and they are still recommended to alleviate a variety of health problems.
Discover thermal springs of Slovenia
Relief for sore muscles and joints
In the Slovenian thermal baths there are offered special cleansing programs with use of various natural products. The beneficial effects of use of natural healing resources are especially helpful for example in rehabilitation of the locomotor system after injuries or surgeries.
Treatments in thermal baths are highly recommended for everybody who suffers from severe, painful rheumatic disorders.
Especially in rheumatic disorders of the locomotor system alleviate the treatments in the thermal springs, the painful effects of rheumatic diseases. Apart from thermal springs, Slovenia benefits from another natural remedy, which is healing peat found for example in the area of Pohroje, where spa and wellness hotels are specialised in anti-rheumatic treatments.
Inhalation cures in combination with other health and wellness treatments
The respiratory system diseases are another indication to go for a wellness holiday to a Slovenian spa and wellness resort. For those looking for effective remedy, the Slovenian thermal baths offer treatments with aero salts. Healing substances are inhaled and transmitted directly to the respiratory system. The best destination for this kind of treatments and thalassotherapy is the Adriatic coast. SpaDreams recommends Portoroz and Piran as one of the best places to find relief from respiratory diseases.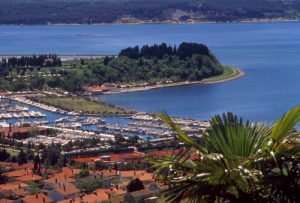 Spa hotels in Slovenia combine medical wellness with sports, fun and relaxing beautytreatments. Such a blend makes Slovenian resorts ideal destinations to recharge your batteries. On top of that, Slovenia is a paradise for everybody who appreciates good food and exquisite wine. The Balkan cuisine is a cherry on top.
Are you thinking of visiting Slovenia? Why not check out SpaDreams Hotels in Slovenia?