Discover our aromatherapy highlights
---
Aromatherapy: Use
Essential oils are used for
Inhalation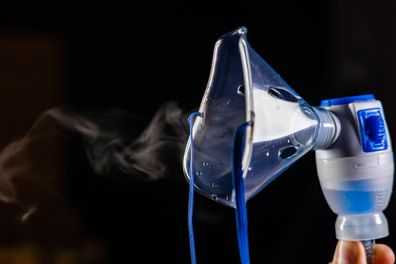 Essential oils can be inhaled directly or alternatively used as a room scent, which is a little gentler. The oils can thus stimulate emotional activity and have local or systemic effects on our organs.
Oil Massages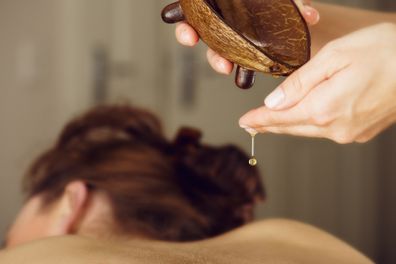 As a massage oil, the use of essential oils has also proven its effectiveness. To avoid irritation, the oils must always be diluted. Aromatherapy massage is a popular treatment in wellness hotels and improves the well-being.
Baths
Aroma baths with vegetable oils are suitable for the relief of cold symptoms. The substances are absorbed both by inhalation and through the skin (percutaneously).
Compresses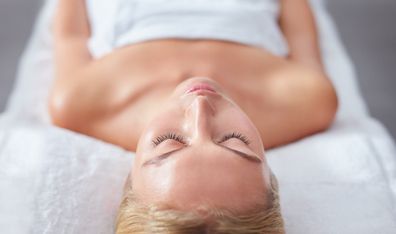 Another possible treatment is compresses with essential oils, which can also be part of aromatherapy. A cloth is soaked in flavoured water and placed on the face for a few minutes.
Aromatherapy and sauna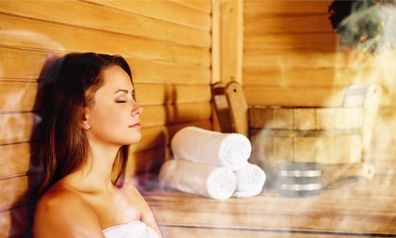 Saunas are a particularly beneficial form of disease prevention. With traditional infusions, 100% natural aromas provide an extra portion of relaxation.
Taking essential oils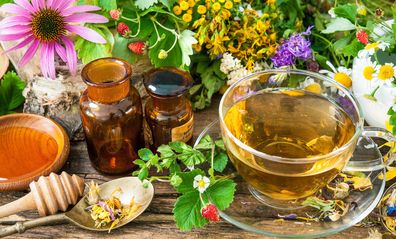 Did you know that essential oils can also be taken orally? Only the best quality oils may be used for this purpose, e.g. in the form of tea or for flavouring food.
---
See all Aromatherapy hotels
FAQ - Aromatherapy
What is aromatherapy?
Aromatherapy uses essential oils from medicinal plants to alleviate illnesses or to enhance general well-being.
How are essential oils obtained?
The most common method of obtaining essential oils is steam distillation. Here the plants are heated by steam. The steam drives the essential oil out of the plant and the fragrances are collected in a second, cooled pot.
Do essential oils help against diseases?
Absolutely. Many essential oils are said to have an antibiotic or even antiviral effect, so they can help with colds and infections. Others are used to treat gastrointestinal disorders or skin diseases. Essential oils can also provide relief for mild psychological problems. Thus, they are often used to treat inner restlessness, depressive moods or sleep disorders.
For which symptoms can aromatherapy be used?
For colds, respiratory infections, skin diseases, digestive problems, concentration problems, muscle pain, depressive moods, stress, restlessness, sleep disorders and to strengthen the immune system.
How do the hotels use aromatherapy?
If you book a wellness stay with aromatherapy, you can expect aromatherapy massages, aroma baths or aromatic sea salt treatments. The body can also absorb the precious oils through compresses and packs.
What is an aroma massage?
During a soothing massage, essential oils can be used in many different ways. Either they evaporate under a candle or scented lamp or they are added to the massage oil and thus reach the skin directly. During the massage, the patient can concentrate fully on the unfolding scents. By the way, the massage technique can vary from the classic to the hot stone massage. Muscular complaints, migraines, restlessness or even sleep disorders can be treated with the aromatherapy massage.
What does a hotel stay including aromatherapy cost?
In southern Lithuania you can prevent burnout with aromatherapy. For 5 nights in a double room, with half board and with great treatments like a full body aromatherapy massage or an amber aroma music therapy you pay almost € 600 per person. But it can also be really luxurious: If you are willing to spend € 1800 for 5 days of stress management, you can expect first class aromatherapy treatments in one of the best Spa & Yoga retreats for holistic therapies, in the picturesque Himalayas. Contact us and together we will find the perfect offer for you.
Do essential oils have side effects?
Essential oils are natural products, which, when dosed correctly, have no side effects. In high doses, however, essential oils can be dangerous, so they should never be used undiluted. However, the aromatherapists in our hotels know about the dosage guidelines. Caution is advised during pregnancy.
Can the oils cause allergies?
If you are predisposed to it, the use of essential oils can cause allergic reactions. Therefore, please inform yourself about your allergies beforehand and inform the hotel staff before treatment.
You might also be interested in