Summer is a really good season for fasting holidays as at this time we are less likely to have a need for heavy meals, we like so much in Winter. It is natural that in Summer, we drink more water and juices, therefore fasting in this season is not as unpleasant as it might be in Autumn or Winter, when it is more likely to crave for hearty meals. SpaDreams offers a wide range of fasting holidays in Europe and beyond and if you are looking for an interesting fasting holiday, spadreams.com is definitely the right address. Germany is the best fasting destination as main fasting techniques were originated there and they have evolved over time. No matter if you have fasted before or if you are thinking of your first experience with fasting, we are sure you will find our ideas inspiring.
We selected five most interesting fasting holidays in Germany, which go beyond classic fasting & detox.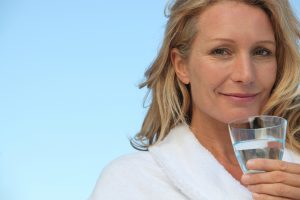 1) Fasting Hiking – Healthy Duo, Malteser Klinik von Weckbecker
Fasting + hiking is a comprehensive programme, which combines intensive detox through nutrition and physical activity. You can choose from F.X. Mayr and Buchinger fasting and enjoy daily guided hiking trips. This is a very popular programme and usually the hotel is fully booked at the times when it is available. An 8-night stay is bookable this year for the following dates of arrival: 19.07., 23.08., 20.09., 11.10., 15.11.
2) Alkaline Fasting combined with Kneipp Therapy, Kneippianum
Alkaline fasting by Kneipianum is a gentle, but effective form of fasting based on alkaline-forming foods. The diet is supported by Kneipp therapy (hydrotherapy with use of herbs) and various spa treatments such as massages and body wraps. Guests can also take part in sport activities, namely Qi Gong, Nordic Walking, morning gymnastics, back exercises and pilates.
3) Jentschura Cure Regenata, Bio-Vital Hotel Falkenhof