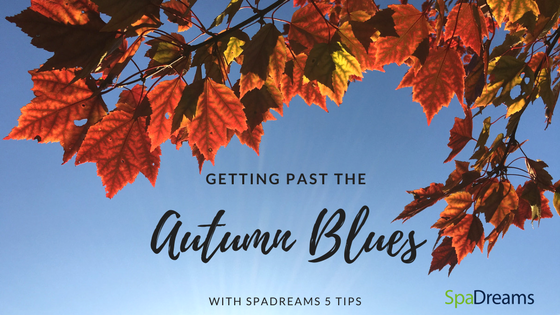 The days are getting shorter, the wind is blowing cooler and the leaves are slowly turning orange – it's time, autumn is approaching. All too often he shows not only his golden side with colorful foliage and mild temperatures, but also brings wet-cold rainy days and constant fog. Autumn is a cold season with dingy weather and grey days. This is why our body and soul need quality care right now in order to get fit and be active through the brisk autumn.
Experiencing mopey feelings in the autumn? Not with us! Here are 5 tips for a good start into the cool season – and to escape the famous notorious autumn blues.
1. Be Active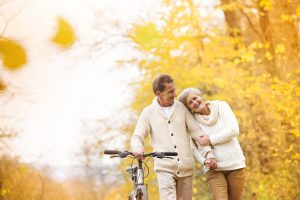 Feeling like hiding in bed during the bleak weather? Even if it is difficult to get up and exercise – it does not help. Our bodies regularly need exercise – best in the fresh air – to quicken the circulation and strengthen the immune system. How about jogging, gymnastics, cycling or nordic walking? Physical activities stimulate the production of happy hormones and therefore displace bad moods. Studies show that active people are less likely to catch a cold rather than nonactive ones.
2. Soak Up the Sun
The lack of sunlight, especially in the autumn affects our bodies significantly. Sunshine boosts levels of serotonin- the body's natural "happy hormone", and therefore in the autumn, tends to produce more of the so called "fatigue" melatonin instead. That's why it's best to go outdoors and enjoy the sun whenever you can. Exposure to sunlight lifts our mood and helps us feel more calm and focused.
3. Wellness For the Soul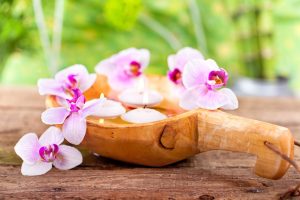 Autumn change does not just influence what we wear- but also impacts our mind in terms of well-being. Let your body rely on rituals. Further your bliss by pairing your bath with aromatherapy candles or bath beads. In addition, turn on your favorite playlist to guarantee deep relaxation. Also, saunas are known to help against seasonal change and benefit us to get energized for the seaonal change. In the sauna, the body is accustomed to the changing temperatures, keeping the cardiovascular system going and promoting blood flow.
4. Enjoy Deep Relaxation
More than ever, you should find ways to cope with stress and learn how to completely switch off. For example, yoga helps you focus and relax the body; outdoor hikes in the crisp air clear your head. Equally adequate is the amount of sleep you receive each night, according to doctors, the cold risk with less than seven hours of sleep is three times as high. Cuddling with your loved ones can also work wonders, because it supports stress relief and strengthens physical and mental well-being – as well as releasing endorphins!
5. Healthy Nutrition
Your plates should be colorful and filled with fresh fruits and vegetables. Vitamins and minerals are important now, in order to strengthen the body's own defense. A lot of fresh fruits and vegetables, like the typical autumn products such as pumpkin, parsnips and cabbage are particularly delicious and nutritious. Hot and aromatic spices like ginger and chili are suitable for warming up the inside of your body. Tip: Chocolate – because it triggers happiness, as you know!
And if nothing helps anymore …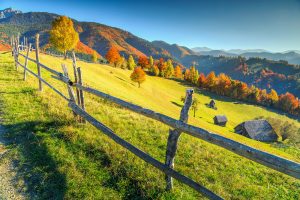 … then it's time for a break! A change of perspective can often work miracles. We at SpaDreams offer a wide range of Active leisure holidays – because staying comfortable and healthy is our main priority. How about a Fitness holiday? Fill your autumn break with your favorite activities: Nordic walking holidays, Walking holidays or Spa wellness. Let yourself be pampered and enjoy a golden autumn – fit & active and leave those autumn blues behind!