Curried Pineapple Salad with Raisins and Pomegranate
This week we're heading on a culinary journey to Madeira to discover a new Ayurvedic recipe – curried pineapple salad with raisins and pomegranate. This is a fresh, fruity and warming Ayurvedic salad, perfect all year round and suitable for all doshas. Since it's a warm salad, it's great for the colder months of the year too.
The Ayurvedic salad recipe comes from Chef Letìcia Cassapo at the restaurant of Hotel Alpino Atlantico in Madeira. Every day she delights guests with her cuisine and Ayurvedic dishes made with local products. For her, Ayurvedic cuisine is a "search for balance".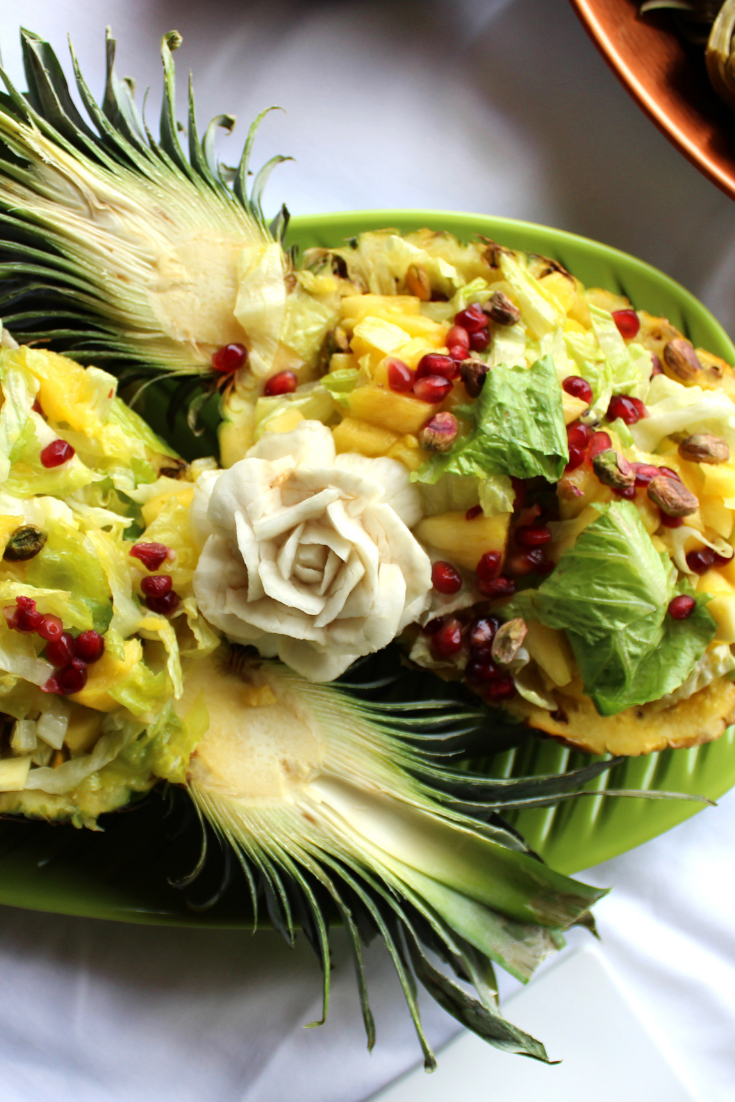 She recommends this lightly curried pineapple dish, otherwise known as "Stuffed pineapple", which despite what you might think, is a warm and hearty salad dish. Let's take a look at how to prepare it.
Ingredients:
– 1 pineapple
– 1 tbsp ghee*
– 1 tbsp curry powder
– 3 romaine lettuce hearts
– 2 tbsp pine-nuts
– 2 tbsp pistachios
– 30g Raisins
– 1 ½ tbsp pomegranate seeds
– Salt to taste
Preparation:
Cut the pineapple in half lengthwise, cut the flesh lengthwise and crosswise, release it, chop it slightly into small pieces and put it in a bowl.
Heat the ghee in a pan, warm the pineapple cubes with curry powder for a few minutes.
Clean and wash the Romaine salad hearts and cut into fine strips.
Mix with the remaining ingredients and fill back into the pineapple.
Tip: garnish the dish with dill, chives or coriander. *If you are vegan or dairy free, swap out the ghee for coconut oil or a plant butter of your choice.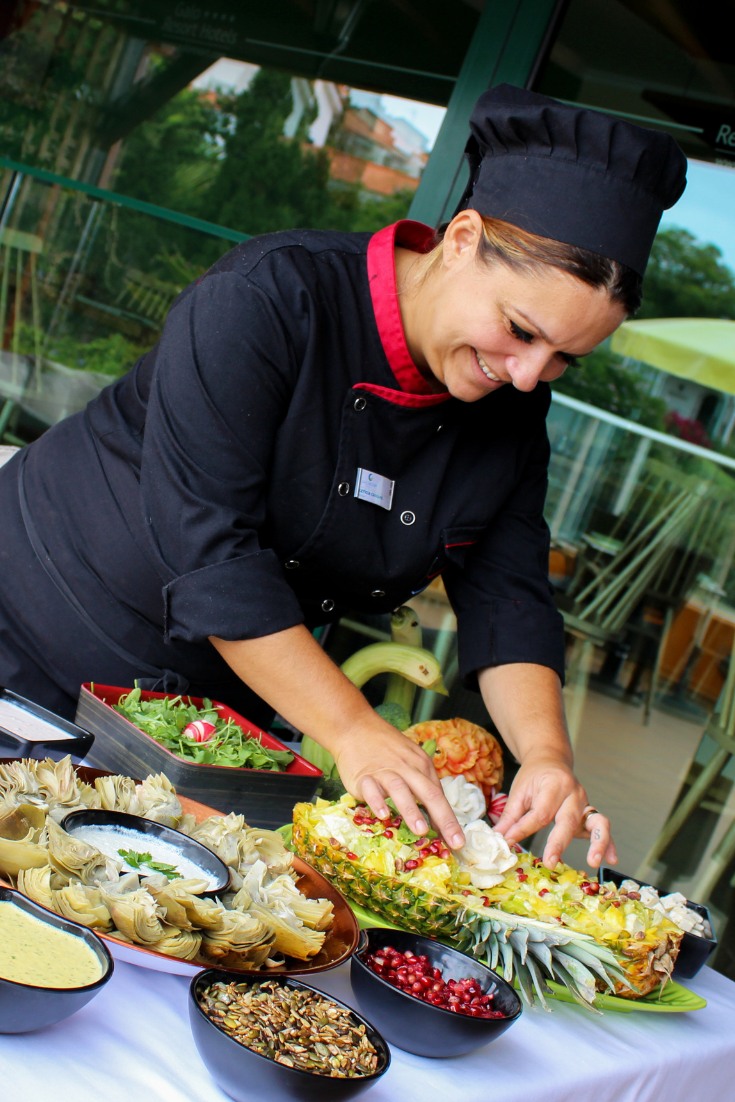 Thinking of an Ayurveda trip within Europe?
Hotel Alpino Atlantico gives you the perfect opportunity. The hotel is located on the island of Madeira, Portugal and is part of the Galo Resorts Hotels Madeira (along with the Hotel Galosol and Galomar) and specializes in Ayurveda treatments. The hotel has obtained several prestigious certificates, such as the Travellife Gold Award (international certificate of sustainability) and the Green Key Eco-Label in 2014 (certificate for the promotion of sustainable tourism). It has an Ayurvedic centre with Panchakarma Ayurvedic specialists from India and also offers a fantastic Ayurvedic restaurant with a new panoramic lounge and a wonderful sea view.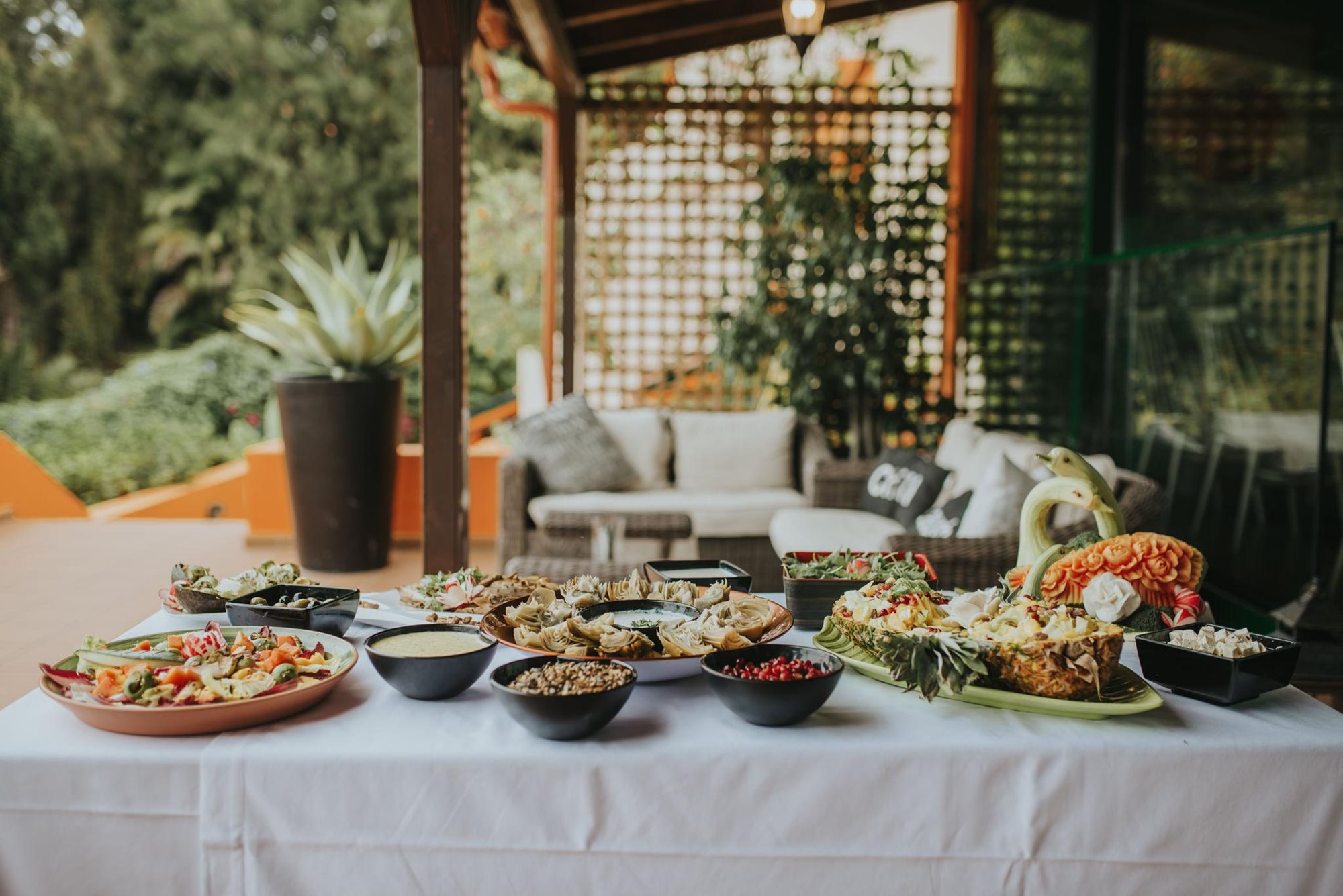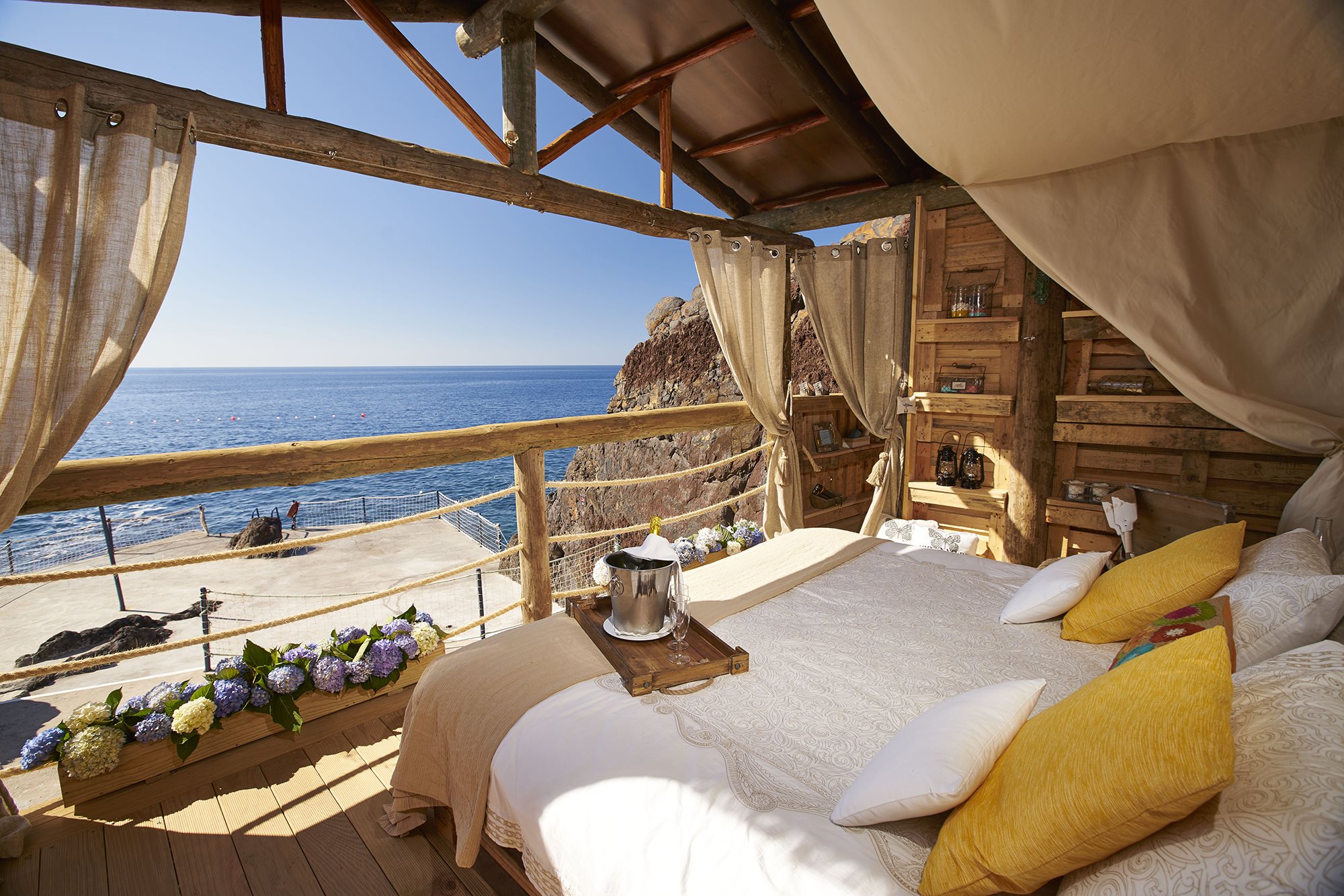 All you have to do now is try this fantastic recipe and plan your next trip. Let us know what you think in the comments below!