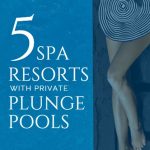 When traveling to an exotic destination just isn't enough to get away from it all, the most demanding travellers make sure their holiday also includes a private plunge pool. These pools are directly adjacent to each suite and offer a way to take a dip without having to bare it all in front of strangers. These private pools are typically just large enough to float or plunge into, hence to name.
The following are our five favourite tips for Spa Resorts with Plunge Pool access. Adding not only a luxurious stay but also the pampering of an exquisite spa.
1. Aleena Phuket Phang Nga – Phang Nga Province, Thailand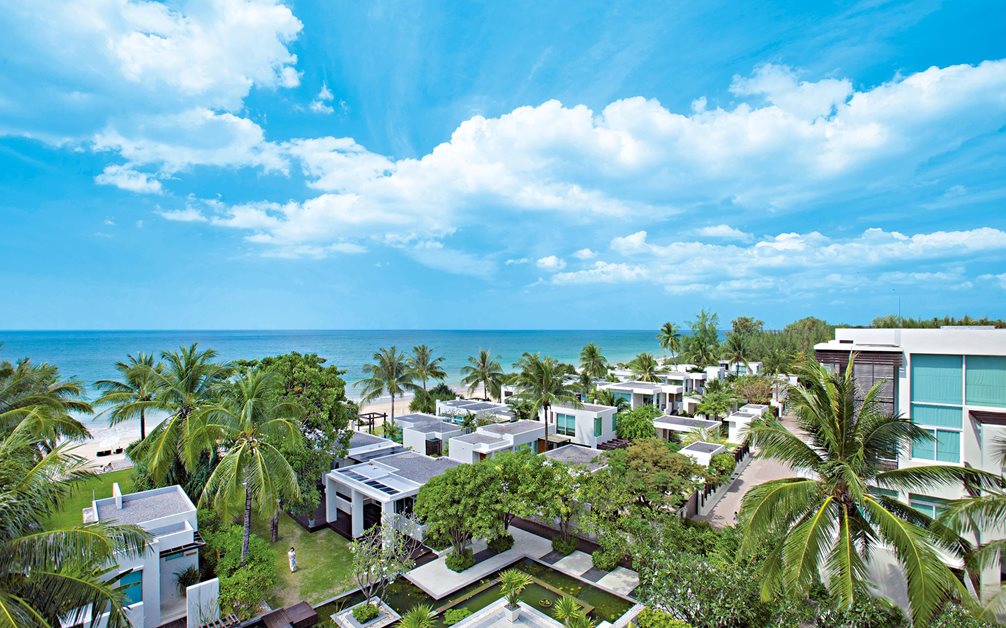 Meditation, Thai boxing, Tai Chi and yoga are all part of the offerings at the luxury resort Aleena Phuket – Phang Nga. This environmentally friendly, five star resort offers top services in an idyllic location. The staff's dedication to Individual attention to each guest includes personal butler service and the Ayura Spa will leave one feeling balanced and well.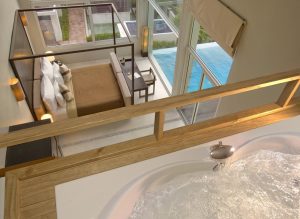 Located directly next to the sea, every room includes a stunning sea view. Additionally, guests who desire a private pool have plenty to choose from. The Pool Suites, Pool Residence, and Deluxe Pool villa all include personal pools.
2. Coco Lagoon by Great Mount Resort– India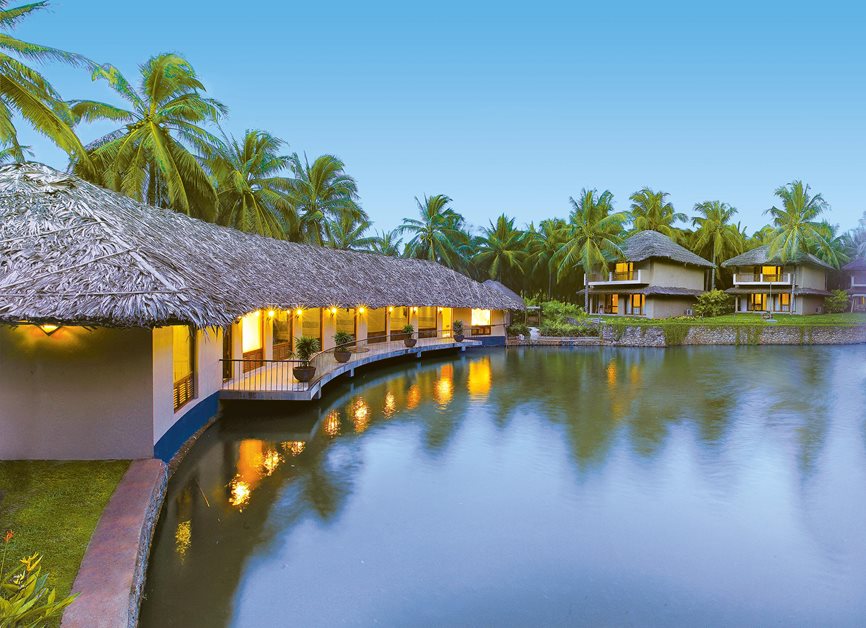 Located on a 3 Acre coconut plantation this 32-room resort in India offers its guests traditional healing according to an ancient method known as 'Ayurveda.' Guests can partake in programmes ranging from traditional Ayurveda, Weight Loss, Yoga or the intensive health revitalizing method known as Panchakarma.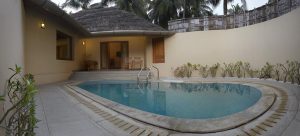 Visitors wishing for a private plunge pool should book the Emperor Pool Villa. It comes with Jacuzzi tub, private garden, and of course a private plunge pool (84m2). If you are looking for a luxury getaway that will leave you feeling healthier than when you started, we highly recommend the Coco Lagoon by Great Mount Resort.
3. Vana – Dehdarun, Northern India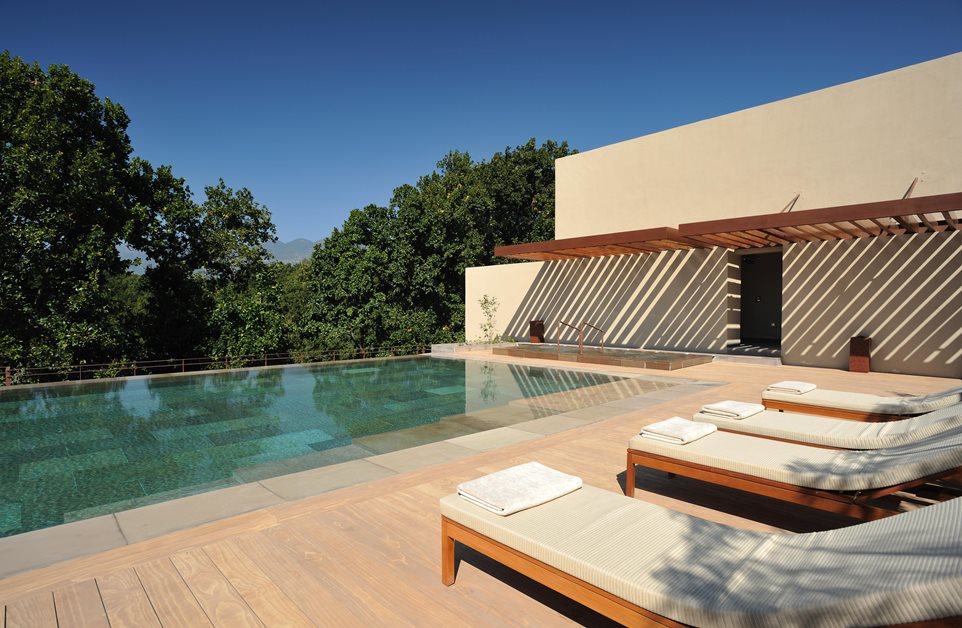 This exclusive, five star getaway is tucked into the hills of Northern India, perfect for those seeking relaxation and seclusion. Each guests visit to Vana begins with a wellness consultation through which their personal itinerary is then developed. This tailor made approach to holiday ensures each guest leaves Vana rested and well balanced In short, Vana is the ultimate wellness retreat.
The luxury retreat offers several exceptional suites, but those looking for a private plunge will need to book the Vana Suite. The Suite has it's own fireplace, meditation room, terrace and heated plunge pool.
4. Paradise Kohyao – Phang Nga Province, Thailand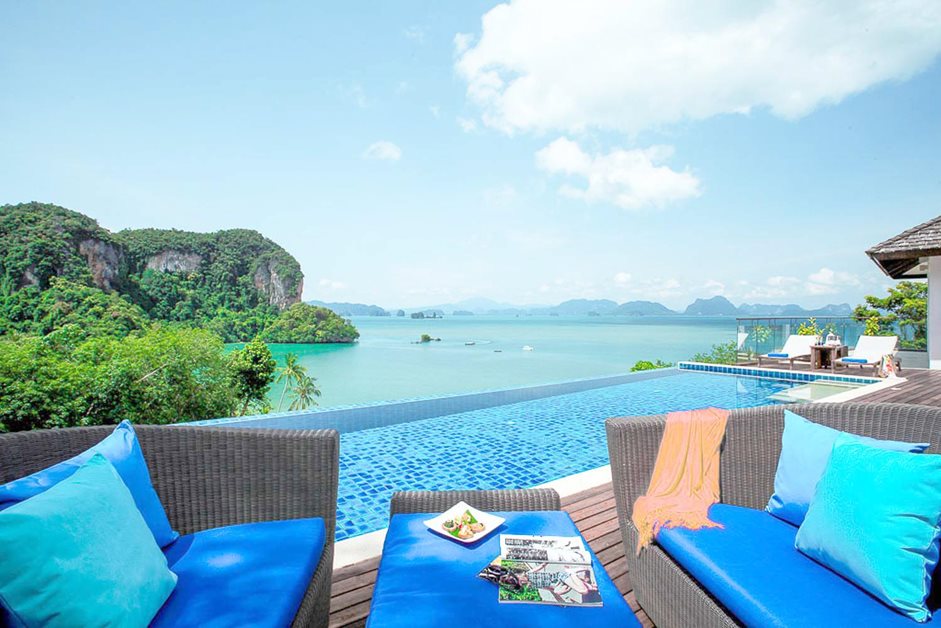 Paradise KohYao is the ultimate yoga holiday. Are you dreaming of sunny, tropical, destination to find inner balance and relaxation? Then put Paradise KohYao at the top of your list. With daily and private yoga classes, thai massages, meditation, and daily snorkelling excursions, this resort is great the active leisure seeker.
Located on a stunning tropical island with its own National park, every guest is sure to find something that suites their holiday goals. Guests looking for the extra privacy of a plunge pool should book the aptly named Plunge Pool Room. An excellent alternative and almost as good or better is the Jacuzzi Studio with a private, semi open air Jacuzzi tub. Both are great options for the guest looking for a little more privacy on their luxury escape.
5. Dukes Forest Lodge – Kerala, India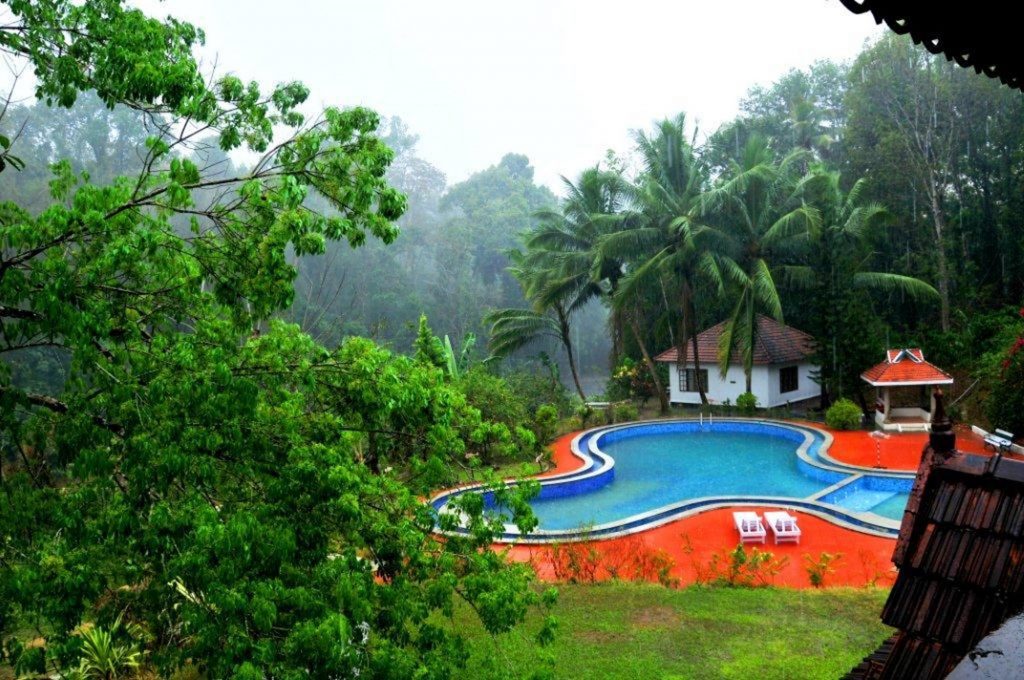 Located in the culturally rich state of Kerala, India, Dukes Forest Lodge is a favourite for guests who are looking to tune into their spiritual side through purification and rejuvenation. Dukes offers guests an authentic yoga immersion experience. Choose the yoga retreat programme and partake in twice daily yoga and receive a one-time massage in the traditional yogic medicinal method of Ayurveda.
Those ready to fully detox and cleanse can partake in an intensive Ayurveda cleanse. In addition to yoga and meditation, guests participating the Ayurveda retreat receive approximately two hours of Ayuveda treatments per day. The entire detox is under the watchful eye of the Ayuveda doctor.
The accommodations at Duke Forest Lodge are far more rustic than luxurious, but guests seeking the additional privacy of a personal pool can book the Pool Villa.