Healthy "Nice Cream"!
---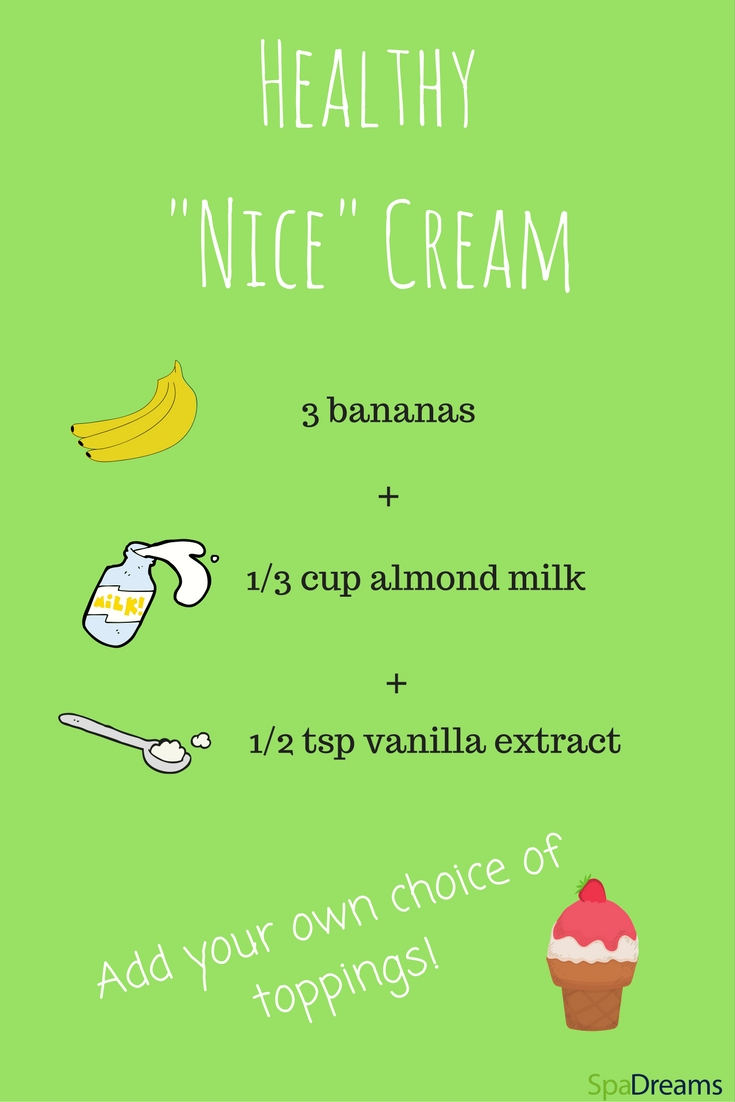 Who says ice cream has to be unhealthy and full-fat?
This simple "nice cream" recipe is low-fat, vegan and gluten-free, meaning you can still enjoy the summer months whilst continuing to eat healthily. The basis of the recipe is frozen bananas – you can then get creative with ingredients and make your very own version of "nice cream".
Banana Nice Cream:
3 bananas (sliced and frozen)
1/3 cups non-dairy milk (almond recommended)
1/2 tsp vanilla extract
Slice and freeze the ripe bananas
Put the frozen bananas in a food processor
Add vanilla extract and milk
Blend until you have a creamy texture that resembles soft serve ice cream
This can be eaten just as it is, or you can add your own ingredients. Here are some suggestions:
2-3 tbsp. Peanut butter or nut butter
1 cup of frozen berries of your choice
¼ cup of coconut milk + ½ cup of frozen pineapple
2-3tbsp. pistachio butter and a sprinkle of crushed pistachios