What makes the Dead Sea so special?
The Dead Sea – which is actually a lake bordering Jordan, Israel and Palestine – is one of the most popular destinations for those seeking medical wellness and relief for skin disorders. This is however, not a new attraction, and originated as one of the world's first health resorts during the Roman era. The harsh salinity prevents wildlife from flourishing, hence its name. Furthermore, the high salt density is what makes it so easy to float in the water.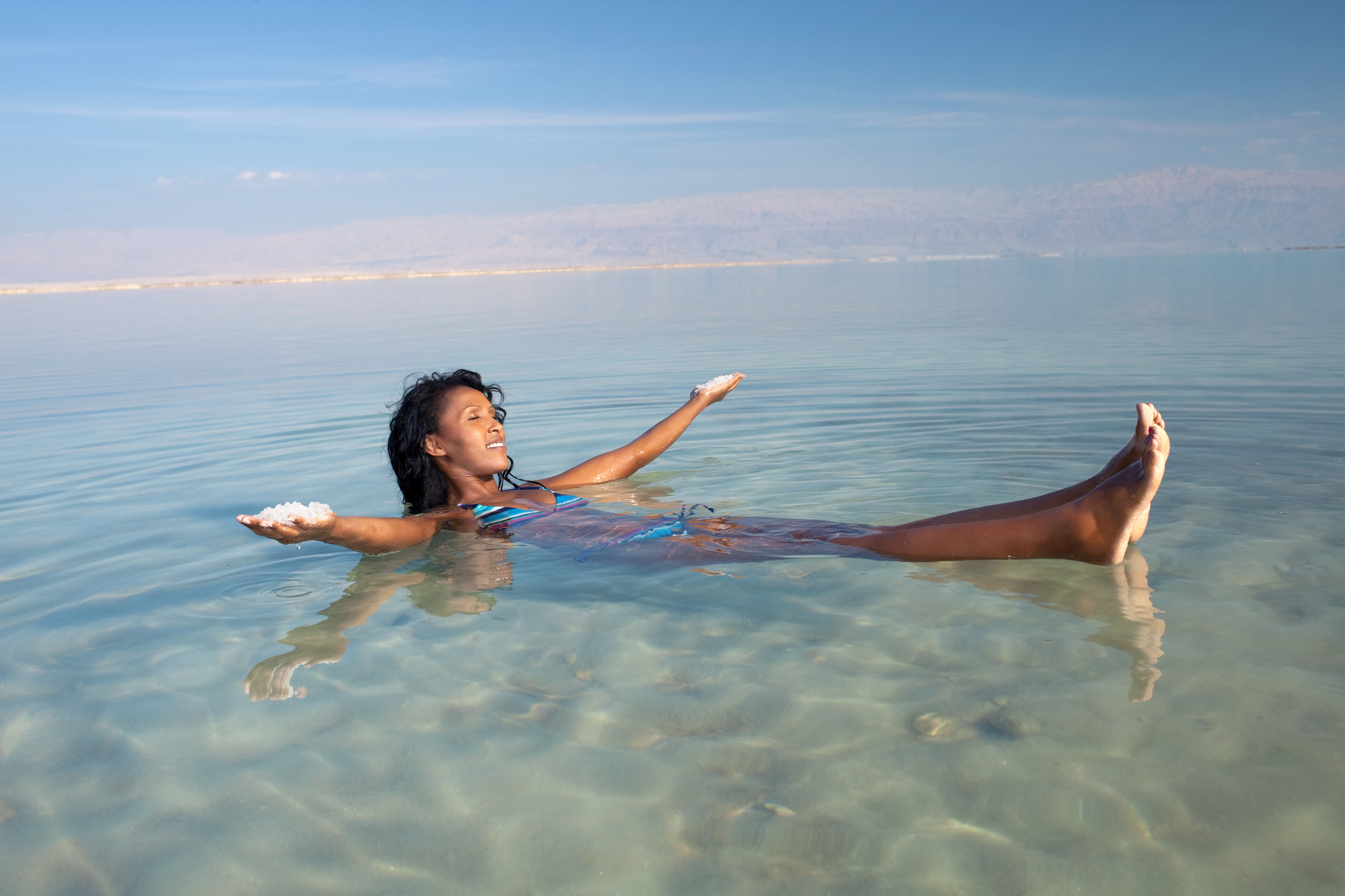 The health benefits of the area are a result of a combination of elements. Firstly, the water in the Dead Sea contains up to nine times more salt than ocean water. This, combined with the low elevation (430m below sea level, the lowest dry point on Earth) and high mineral content creates a unique environment for treating a range of conditions. In addition, the low content of pollens and the reduced ultraviolet rays lead to the successful targeting of specific health conditions.
Conditions & Treatments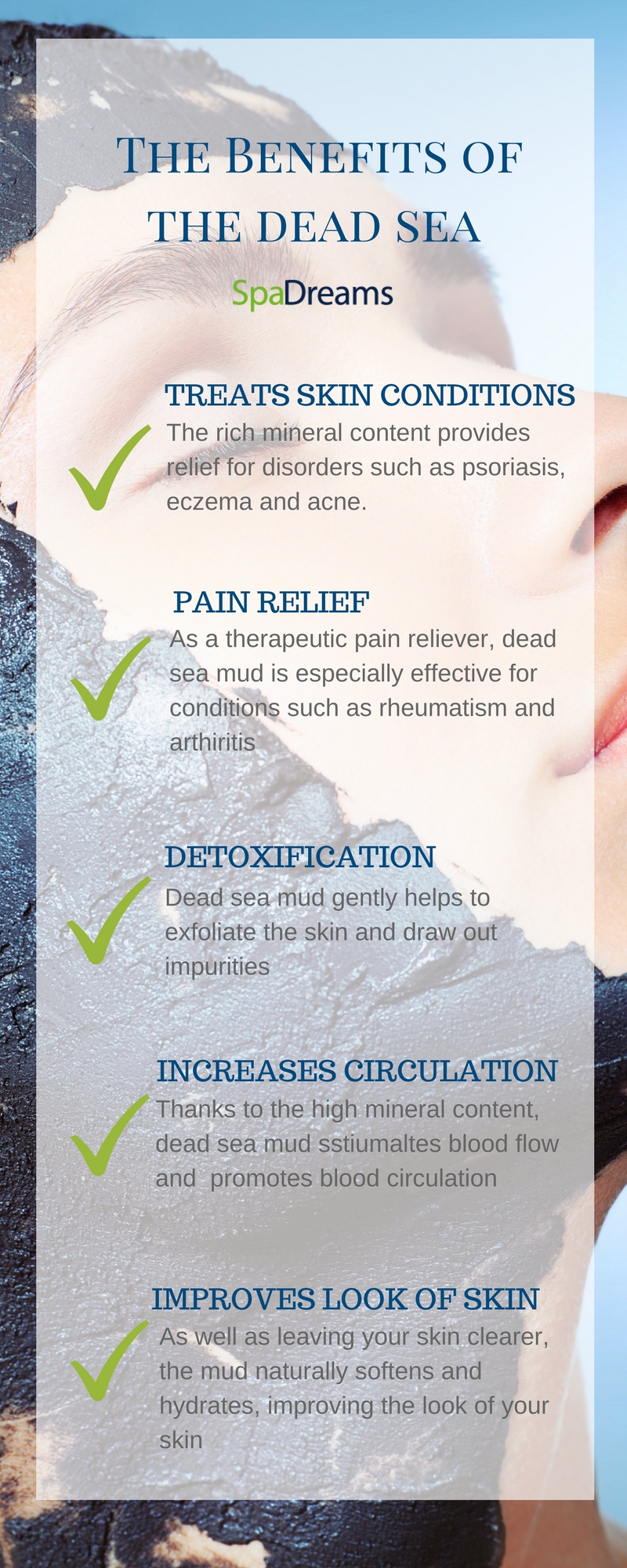 The Dead Sea has been proven to help skin conditions such as psoriasis, eczema, atopic dermatitis, vitiligo and acne, as well as conditions such as respiratory diseases, rheumatic andorthopaedic diseases. Treatments usually not only involve bathing in the sea, but also moisturising creams and sun exposure. Our SpaDreams Dead Sea information page advises the best time of year to visit the Dead Sea in order to maximise the benefits of your stay, as well as the recommended length of stays depending on the condition.
The high mineral content of the mud gently exfoliates the skin and draws out impurities, as well as rehabilitating, strengthening and reducing the appearance of cellulite. Furthermore, Dead Sea mud promotes blood circulation and relaxes the nerves, which in turn has been shown to help provide pain relief in sufferers of arthritis and rheumatism. Of course, you do not have to suffer from a specific condition to enjoy the benefits of the Dead Sea – many visitors enjoy a stay here for stress-relief and rejuvenation.
What else can I do on holiday at the Dead Sea?
While many guests intend on focusing on their health whilst staying at the Dead Sea, there are still plenty of opportunities to explore and activities to take part in. Visit the Ein Gedi Nature Reserve, the Masada Museum, take part in a Desert Safari or relax on Ein Bokek beach, to name just a few. If you are looking to experience some culture, it is possible to take a day trip to Jerusalem.
If this has inspired you to take part in a medical or relaxation programme at the Dead Sea, view our range of first-class Dead Sea Resorts in Israel or Jordan or read more about the best time of year to visit on our Dead Sea travel guide.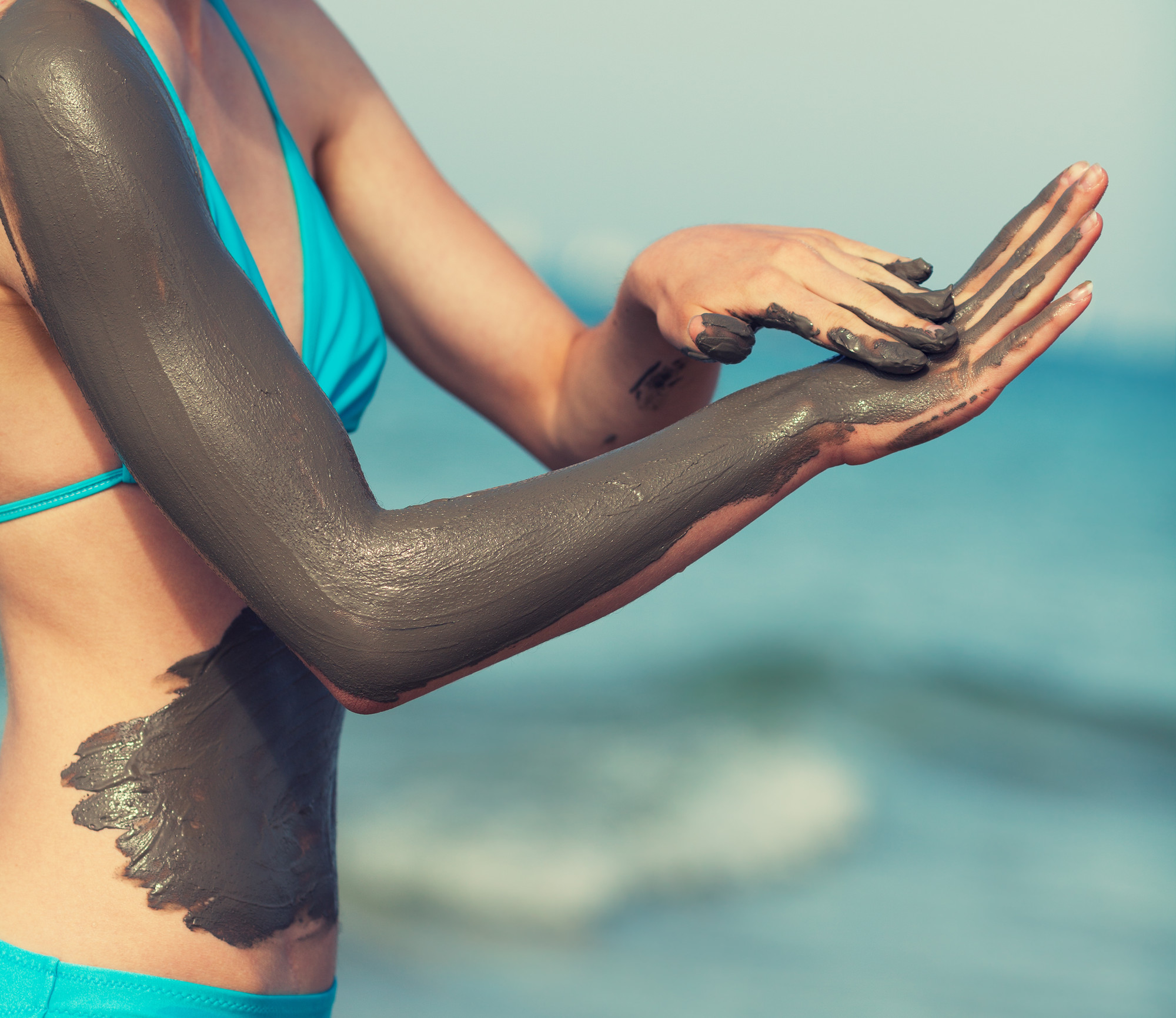 Curious? Then discover our matching offers: