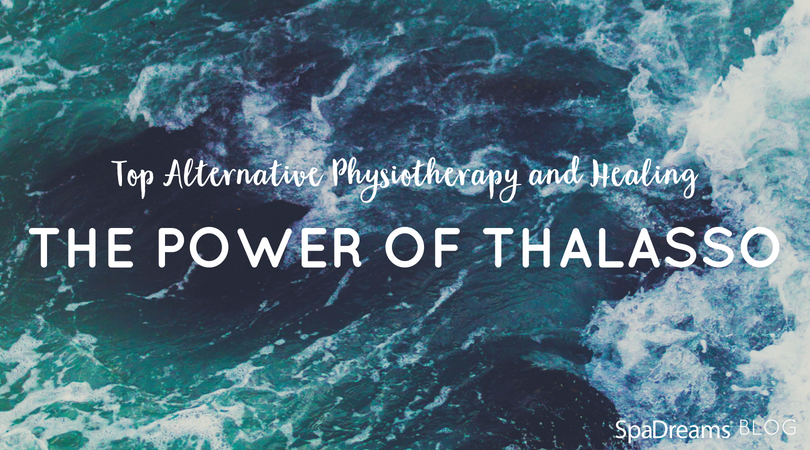 Why do a thalassotherapy programme?
Even in antiquity, the philosopher Euripides declared "the sea doth wash away all human ills". But while it's still wise to listen to the ancients, some deeper information could be useful, so let's consider how the sea "washes away ills" in a little more detail.
What Euripides is talking about is not a thalassotherapy programme – of course, this was invented a lot later. But already in antiquity they knew that living by the sea had beneficial effects on the health.
But do you actually know why the sea is good for you? And anyway, where does thalassotherapy come from, how does it affect the body, and what are the benefits? That's what we're going to discover in this article. To top things off, we'll give you examples of thalassotherapy programmes at some of our best hotels, and whether it's for a luxury coastal honeymoon or a sport rehab trip, you absolutely have to try thalassotherapy at least once in your life.
A Therapy Handed Down Through the Ages
The Egyptians were the first to understand that seawater had significant beneficial effects on the human body. They were followed by the romans, who started regularly using mud baths and sunbathing, in places called solariums.
But in the middle ages, the usage of hygiene products declined as religion preached that looking after the spirit was more important than the body. On top of this, nudity came to be considered offensive, which consequently led to the closing of many public baths.
It was in England that the therapeutic virtues of the sea were transformed according to contemporary tastes, and almost a hundred baths opened during the mid-18th century. In 1860, the term "thalassotherapy" was invented by doctor La Bonnardiere, taken from the Greek "Thalassa" (sea) and "therapiea" (therapy).
But it was in the 60's that thalassotherapy was democratised, thanks to the cyclist Louison Bobet who opened the first real modern institute of thalassotherapy in Quiberon, Brittany. Today, thalassotherapy keeps on growing in popularity and is a particular favourite of celebrities and tourists from all over the world.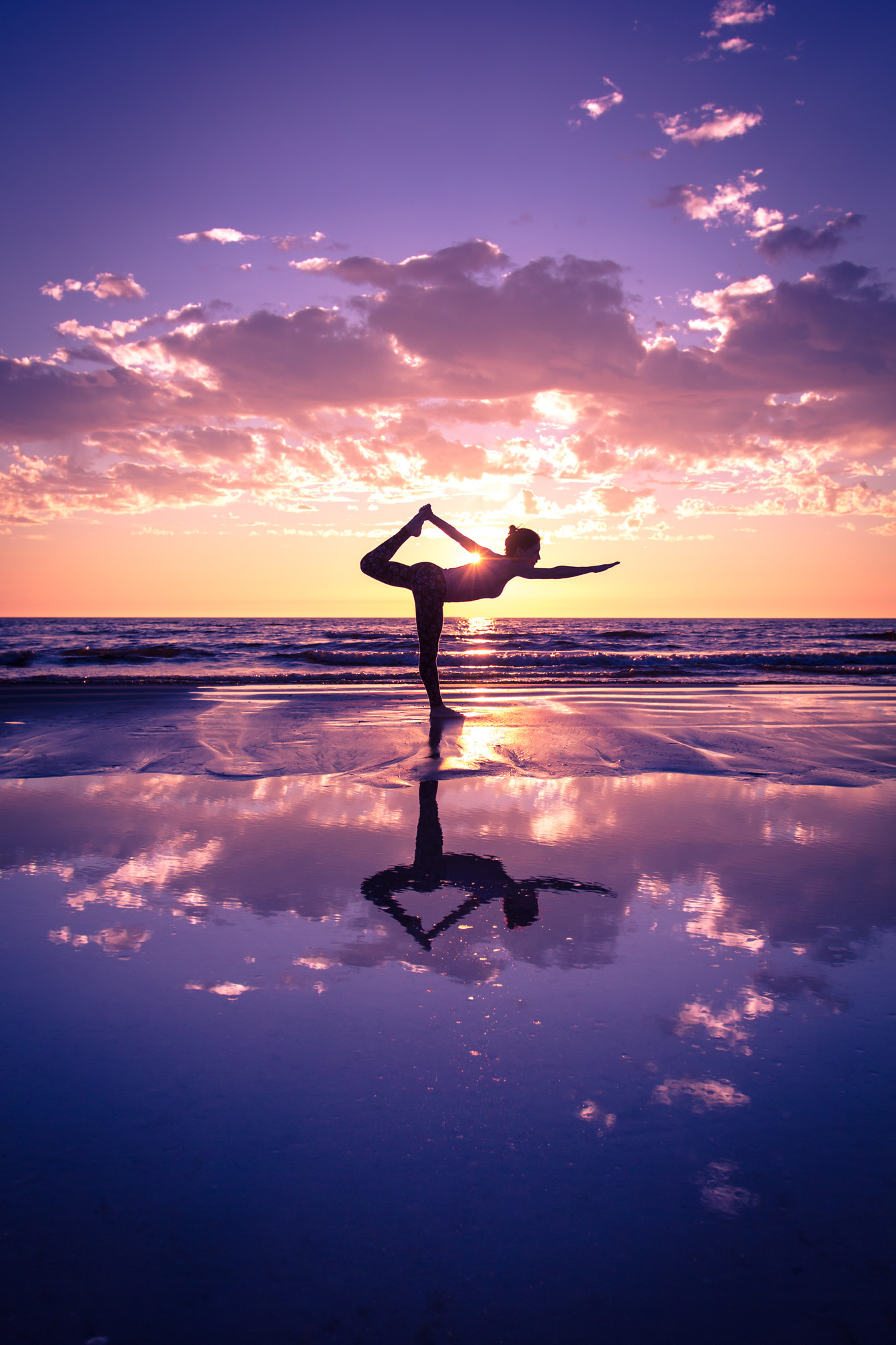 Thalassotherapy as physio, sport rehab and Healing
Originally, thalassotherapy programmes were uniquely designed for those with illnesses. For example, for rehabilitation, muscular and movement problems, circulatory diseases, lung illnesses or skin problems. Alongside exposure to the sun, products from the coast such as the salt air, algae, seawater, sea mud and sand greatly helped to better physical and mental health. Although thalassotherapy is also now enjoyed by the fit and healthy, centuries of research has gone into targeting the specific health issues and thus proves a very effective alternative medicine system.
Thalassotherapy programmes can include:
Inhalations of seawater
Algae wraps
Aquatic gymnastics
Mud wraps
Marine diets
Hydromassage
Baths and showers of sea water jets.
Many activities and therapies also aim to improve wellbeing, reinforce immune defences, detox the body and provide essential elements. Many essential minerals such as fluorine, selenium, iodine, manganese, zinc, iron, sodium and copper can be found in ocean materials. They are essential to the immune system and affect the vital functions of cells and organs. Whilst excess of these minerals can be harmful, seawater contains just the right proportions, almost impossible to reproduce artificially.
One way of absorbing these minerals is through seaweed wraps, which are particularly popular. Hot seaweed wraps help to relax the muscles and detoxify and cold wraps improve circulation. They also transmit energy and the vitamins and minerals that the body lacks, relieving the general discomfort caused by such a lack.
Choose from thalasso programmes with targeted care such as spinal treatment, osteoperosis treatment, lymphatic drainage, massage, cryotherapy (cold air treatment), nutrition programmes, or osteopathy, a manual treatment for joint, muscular and digestive pains. Indeed, many sportsmen and women visit our thalasso centres as a way of healing and rehab after intense sport.
Take a look at some of our best programmes below…
Programme: Thalasso Rheumatism
For osteoarthritis, osteoporosis, rheumatoid arthritis, lumbago, fibromyalgia
Half or full board Mediterranean or macrobiotic, with green smoothies and ampoules of seawater every day
Medical visit on arrival and at the end of the stay (Mon-Sat), blood test, analysis of body composition, nutritional advice
1x Individual sports coaching
5x Fitness
6x Hydrothermal whirlpool with seaweed
3x Therapeutic massage (25 min)
3x Therapeutic sea mud application
1x Massage with hydrojets
6x Individual electrotherapy
6x Thalassotherapy course
6x Water aerobics
Access to outdoor pools
Access to the thalasso spa with indoor pool, water and air jets, thalassotherapy course, Finnish sauna, steam bath, ponds with hydromassage jets, jets for the neck
Bike hire
Wireless
Programme: Original Thalassotherapy – 6 days
6 days of treatment with 4 treatments per day, eg. jetted bath, Aqua Royal® (circulation pool, 35 min), Aqua Gym (30 min), underwater massages, massage showers with sea water, jet massage, seaweed wraps, body massages.
From 4 days, access to sauna and steam baths as part of the programme
Bathrobe
Access to outdoor pools, indoor pool, jacuzzi, fitness room, free wifi, tennis courts
On arrival: wine, mineral water, bathing shoes
For VIP room guests not included: fruit basket, beach and bath towels, luxury bath set, fruits and daily mineral water, good night service
Dietary advice and lipometry, bookable on site.
The stimulating biological effect of the maritime climate and the minerals, algae and seawater are the foundations of one of the most popular and effective therapies.
Ideal for relaxation, stress reduction, energy renewal, revitalization, heart and circulatory problems, blood vessel diseases, tissue detoxification, skin firming, weight loss, osteoporosis and rheumatism. The best results are after 6 to 12 days.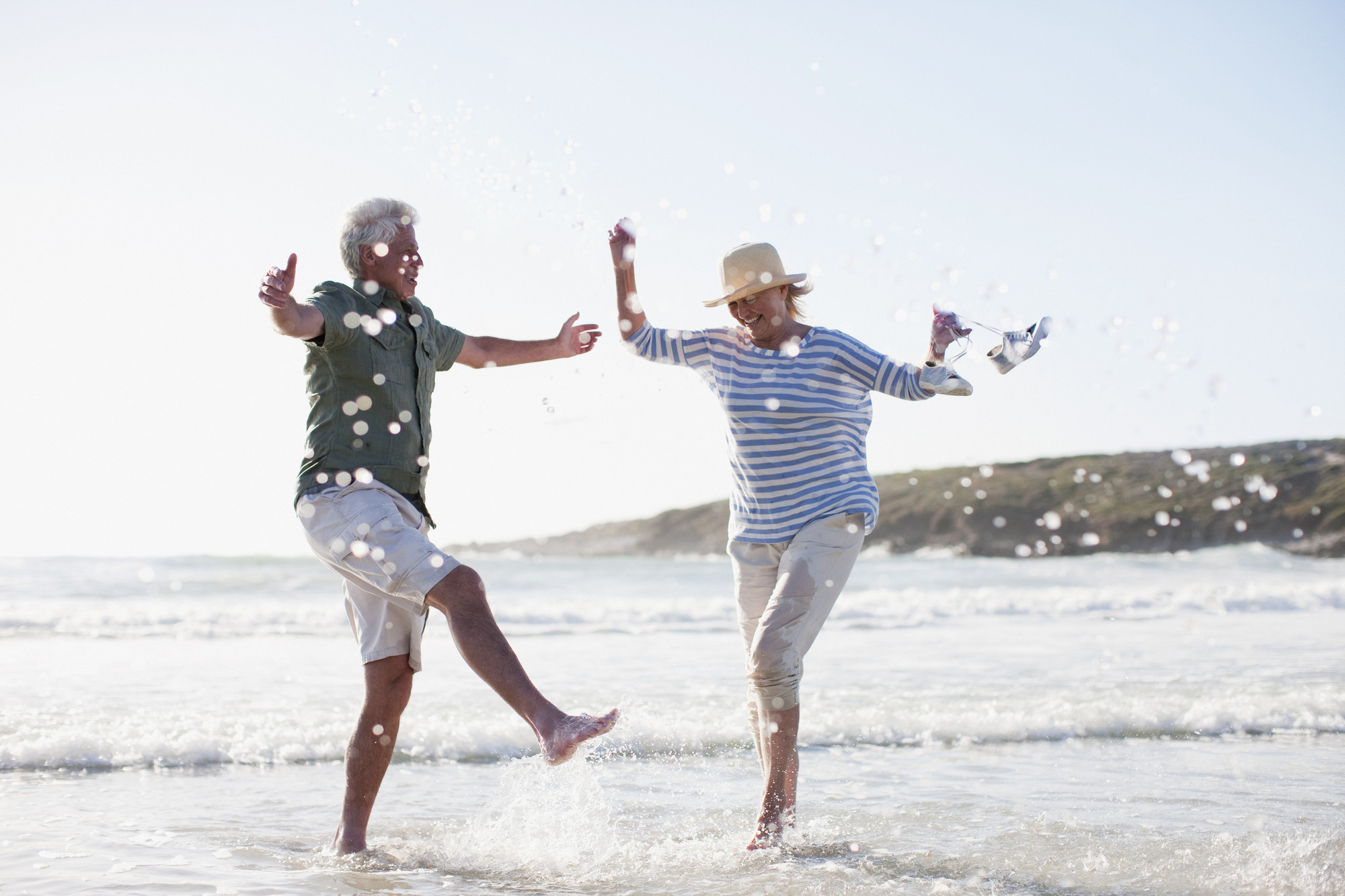 Thalassotherapy for Relaxation
Whether you are prone to the notorious burn-out, lead a disorganised life, have just broken up with someone or whether you simply wish to take some time-out for yourself, a thalassotherapy programme is suitable for all.  A real journey of the senses awaits you – the opportunity to let yourself go, pamper yourself and escape hectic daily life.
The therapy is twofold; detoxifying your body but also releasing emotional toxins such as stress or sadness … by taking a step back and calming yourself in a beautiful place, under the sun and with the sound of the waves – which, it is proved, has a soothing effect on the mind.
Programme: 7 Day anti-stress and anti-aging
7x Fitness sessions
7x Thalasso course
Day 1: Medical consultation and anti-aging facial (total 60 mins)
Day 2: Relaxing aromatic bath with pure lavender essence, relaxing massage with lavender essential oil (total 50 mins)
Day 3: Whole body seaweed wrap with "Flash" facial cleansing, Indian scalp massage and skin hydration (total 75 mins)
Day 4: Citrus facial (60 mins)
Day 5: Vichy shower and renovating skin exfoliation with essential oils and aromatic skin hydration (total 60 mins)
Day 6: Aromatic bath with rose essential oil, body mud wrap with rose essential oil and Indian head massage, moisturizing body massage with rose essential oil (total 75 mins)
Day 7: Anti-aging facial treatment and final medical consultation (total 60 mins)
1x Welcome drink
Access to the garden pools, the indoor pools and the fitness studio
1x Entry to the Club Thalasso Spa with jacuzzis, indoor saltwater pools, finnish sauna, sensory showers, steam bath and relaxation room.
Recommended for reducing stress, increasing well-being and just relaxing.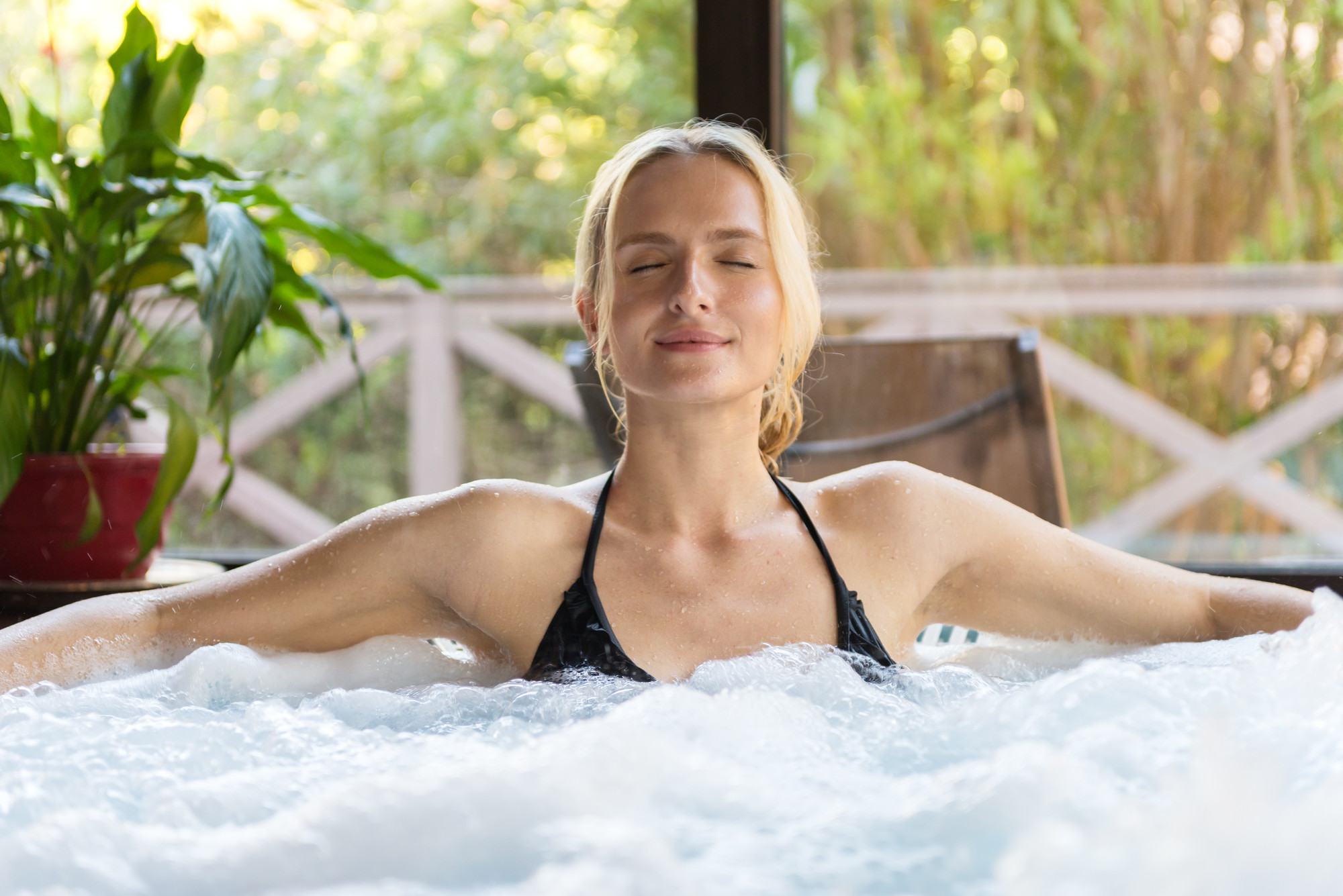 Thalassotherapy for Weight Loss
Whether you have excess weight or want to smooth away the cellulite, a thalassotherapy programme targeted on these issues can greatly help you. In fact, lymph draining and hydrojet massages reactivate your circulation whilst toning the body and destroying fat cells. Algae wraps, as well as being revitalising, also have thinning properties. Thanks to their draining effect and the heat that they release, toxins and waste are evacuated.
A thalassotherapy programme, in addition to an organized fitness plan and a dietary plan established by doctors, also offers you many opportunities for exercise whilst enjoying the beneficial sea air rather than saturated air a fitness room. The sea air, being richer in oxygen and loaded with iodine, helps to increase stamina and reduce fatigue. The result? You are full of energy to spend calories and tone your body!
Finally, many thalassotherapy programmes include additional activities: combining thalassotherapy with other activities is the best way to get active, have fun and de-stress while doing good to your health.
Programme: Thalassotherapy Weight Loss
Designed for those who are overweight or would like to reduce cellulite
Mediterranean or macrobiotic full board, daily green smoothies, water in the room and ampoule with sea water
2x Per day fruit and tea, nutritional plan for the home
Medical check-up on arrival and departure (Mon-Sat), blood test, analysis of body composition, nutritional advice
1x Personal training
5x Fitness
6x Hydrothermal whirlpool with algae
2x Massage (each 25 Min.)
2x Electrostimulation
3x Pressotherapy
1x Algae wrap
1x Body peeling
1x Body-shaping massage
1x Lipolytic laser
3x Hydrojet massage or ultrasound therapy
1x LPG anti-cellulite massage
6x Thalasso course
6x Aqua Gym
Use of outdoor pools
Use of Thalasso-Spa with indoor pool, air and water jets, Thalasso-Parcour, Finnish sauna, steam bath, hydromassage baths and neck showers
Bicycle rentals
Wi-Fi
Visit our website to view our thalassotherapy programmes.
With our expert knowledge and years of experience in thalassotherapy and health holidays, as well as exclusive discounts, SpaDreams is one of the best places to book your thalassotherapy holiday.
We hope to have enlightened you a little more on the subject, and have given you ideas for your next vacation!