Have you always dreamed of traveling to Tenerife? Indeed, the sun, the sea, the food, the Spanish rhythm and the happiness of the locals make the island an extremely attractive destination at any time of the year. Whether you want to enjoy a summer holiday in this dreamy place and the many outdoor possibilities or whether you want to escape the bad weather when winter arrives, Tenerife is the ideal travel destination. And as if it was not enough, the island has something to offer to everyone. Here is the proof:
Tenerife for…
…Sports lovers:
For water sports enthusiasts such as kitesurfing, windsurfing, surfing, diving and mountain biking, going to El Médano is compulsory. Here, you will be able to rent surfing equipment or bikes of good quality onsite. The many restaurants and cafes, the long volcanic sand beaches and the general atmosphere will also attract other visitors.
Hikers also have a long list of options including Masca, El Barranco del Infierno, Teno Alto, Anaga, Las Lagunetas and Las Cañadas.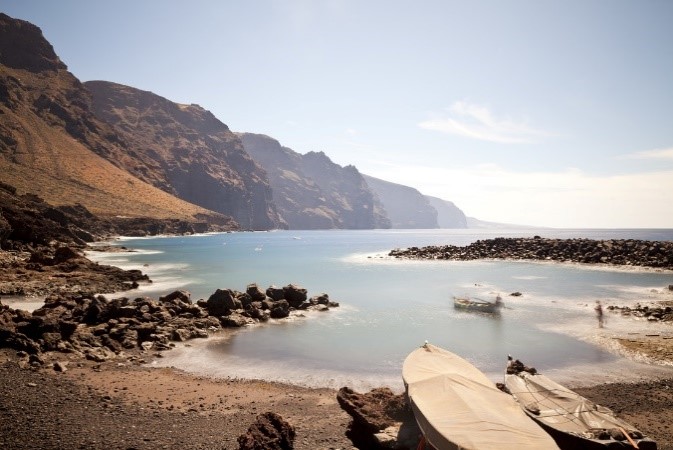 …Food lovers:
During your stay in Tenerife, you absolutely need to try the guachinche which is probably the most authentic dish of the Canary Islands. Great surprises are often found on the roadside. If you see local people or taxi drivers in a restaurant, you can be sure that it is "bueno, bonito, barrato" (good, nice, cheap)!
…Culture enthusiasts:
The villages of Guarachico, Icod de los Vinos, La Laguna and La Orotova offer several cultural sites with evidence of a rich history and tradition on the island. Renting a car to visit all these villages is a must.
…Beach lovers
Both the south and the north of the island have beautiful beaches, whether they have volcanic sand
or white sand imported from the Sahara. The most beautiful ones however are probably those of Las Teresitas, La Tejita and El Socorro.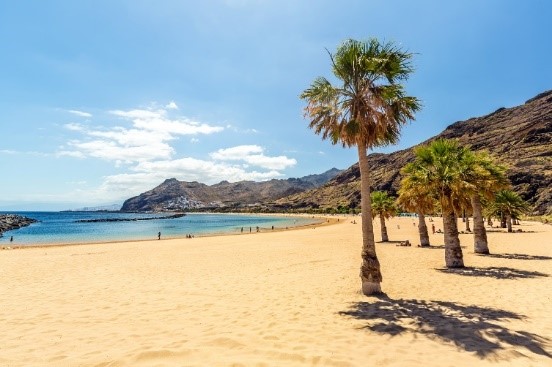 …Lovers
Known as one of the best places to observe the stars, the national park Cañadas del Teide offers a clear and pure sky, at over 2000m altitude. Head up there in the evening during the new moon and also do not miss the beautiful show there during the meteorite showers!
If you are still not convinced by this ideal holiday destination, experience it yourself during a stay in Tenerife! Check out the best hotels in which you can enjoy a wellness and health holiday while exploring the various wonders of the island. Or have a look at what the other Canary Islands have to offer.
Are you still looking for an idyllic island for your holidays? Do not miss our stays on dreamy islands such as Mauritius and its luxury hotels for example.