Successful treatment: Four of the best hotels in Germany for a fasting break
Personal motivations and goals for fasting vary greatly, as does each individual. Outside of traditional fasting for religious reasons, most cases are linked by a shared maxim: the temporary forgoing or reduction of foods and stimulants can have a positive effect on mental and physical wellbeing. Professionalism and care are recommended as you embark on this treatment, to ensure that you stick to your good intentions. Otherwise, the consequences and the desired effect can be completely reversed – in the worst case, even to the extent of damaging your health.
Fasting hotels in Germany – for a safe and successful treatment
A stay at one of the fasting hotels in Germany ensures the optimal treatment. In these institutions you have the security of knowing you're being treated by professionals. Careful initial examinations, expert care and modern nutritional and physiological methods guarantee a healthy and sustainable balance for body and mind. And: during your fasting journey you are "undisturbed", professional and private stress fades away in a relaxing environment.
Please note: Fasting cures may not suitable for everyone. Caution is advised if you possess any of the following:
Existing heart diseases
Metabolic disorders
Depression or addiction
Severe or chronic diseases in advanced stage
Top goals for your fast
Our tips for a successful fast in our four best fasting hotels in Germany: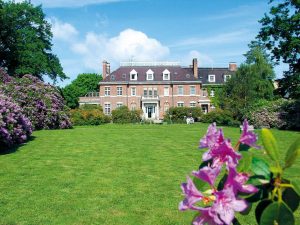 Nestling in the picturesque castle grounds, the historical building complex built in the style of a country house houses a recognized centre for holistic and natural medicine and medicinal fasting as well as a renovated day spa. The house is one of the oldest fasting hotels in Germany.
Highlights: medicinal fasting using Dr. Buchinger's holistic method, affiliated stress clinic, 27-hole golf course and golf academy right on the doorstep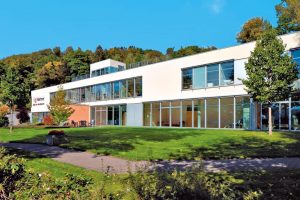 Picturesquely situated in the Bavarian Rhön Nature Park, this modern spa clinic offers medicinal competence as well as natural and holistic treatment methods, specializing in weight-loss and medicinal fasting.
Highlights: Eastern osteopathic treatments, organic food, paradise for hikers, nearby to chic area of Staatsbad Bad Brückenau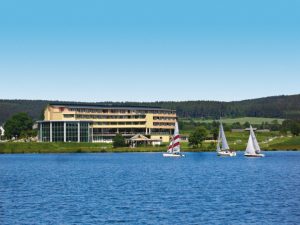 Newly build health and spa centre located in the culturally rich area of the Fichtel Mountains. Run by medical specialists, the clinic focuses on good health as an experience, providing relaxation and overall well-being.
Highlights: outstanding spa and thermal spring area, very near to the sea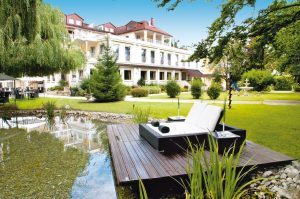 This stylish spa hotel is off the beaten track but is known nationwide. As well as an exclusive beauty and spa centre in the hotel, the specialist-run therapy area offers Ayurvedic treatments and fasting cures as well as other spa treatments
Highlights: Detox fasting, thermal baths, wide range of tourist activities in the surrounding area
To our fasting holiday offers »
Learn more about therapeutic fasting »
Curious? Then discover our matching offers: