Permanent Weight Management by Changing Your Lifestyle
A global problem
Overweight and obesity are growing problems in the world, with an estimated 2 billion people qualifying as one or the other. Although it is not seen as particularly dangerous, the long-term effects are not as harmless as one might think. If left unchecked and untreated, the excess weight can lead to major health problems, particularly in the cardiovascular and musculoskeletal system, even resulting in diseases such as diabetes. It has even been linked to increased risks in certain forms of cancer.
There is no single cause for being overweight, however, many of us can attribute our weight gain to unhealthy lifestyle choices, whether it's not getting enough exercise each week or grabbing convenience food or takeaway more often than we should. And although we do attempt to break away from these horrible habits, our environments are often part of our undoing.
Weight loss holidays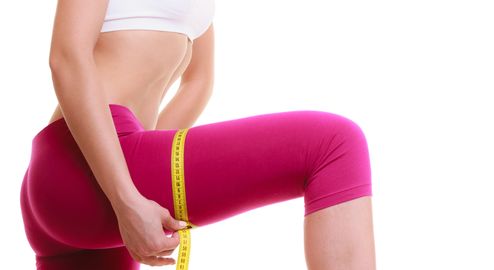 This is where weight loss treatments can help!
We have many weight management programmes that are designed for exactly this purpose, to remove you from your normal environment, help you reboot and get into healthier habits, ready for you to return and tackle your daily vices with new energy and tools.

Find out more about our special weight loss holidays here:
Healthy weight gain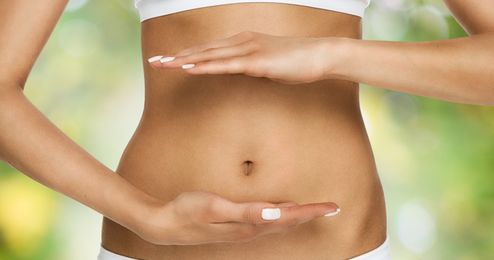 Weight management does not end at weight loss. Where many people struggle to shed some pounds, others have issues to gain weight. This could be due to a variety of factors such as genetics, illness, or poor diet and too much exercise. However, just like with weight loss, this often requires healthy lifestyle changes as well as identifying the root cause of the underweight. Perhaps booking a weight gain holiday will help get you back on track to a healthy weight!
View Our Most Popular Weight Management Programmes
Weight Management Clinics and Hotels – What's the Difference?
There are no strict rules when picking your destination. The good news is that weight management is not dependent on location or seasonality. Pick a place that will make you happy, since a positive attitude will help you achieve positive results!
You should also pick a place that will help you achieve your personal goals. This will probably lead you to the question: Should I visit a weight management clinic or rather a weight loss spa or hotel?
Weight Management Clinics
In order for a spa or hotel to qualify as a clinic, they need to adhere to some additional, strict requirements, such as having trained medical staff on site at all times. A weight management clinic is not always necessary and is usually recommended for people who have more difficult health issues that would require closer supervision, for example attempting weight loss with diabetes. It is also not necessary to go to a clinic of your personal physician has given you strict instructions. Most hotels and weight management spas are able to make some adjustments to their programmes to suit your needs. Weight management clinics also tend to be slightly more expensive, as they come with the additional supervision and often medical treatments and tests.
Weight Management Spas and Hotels
Weight management resorts, slimming spas and hotels are fantastic choices if you're looking to get back on track to a healthy diet, lose a few pesky pounds, or simply find the motivation to exercise and concentrate on breaking bad eating habits. These programmes are accompanied by experts and nutritionists, and specially designed menus and food from qualified chefs to help you get results. Many of these specialists are also capable of dealing with pre-existing conditions, but usually with conditions that are under control or supervision of a guest's personal physician at home.
Our Most Popular Weight Management Destinations
Budget Tips for Your Weight Management Holiday
We have asked our SpaDreams travel experts for their best tips when booking your next weight management holiday, to make sure you get the most for your money.
1. Choose a package as they are usually very budget friendly to begin with. Weight management programmes usually have all meals included and often include great bonuses like treatments, special fitness classes or even personal training sessions.
2. Find your focus! If you know what your main problem area is, find a package that works towards your goal, whether it's permanently changing your diet or increasing your fitness level. The most expensive packages are the ones that cover all aspects. However, we often only struggle with just one or two aspects of the weight management journey. Concentrate on what's most important to your transformation.
3. Stay close to home. Often the flights are the most expensive part of a holiday. There are many great and comprehensive packages in Europe that may seem more expensive than some packages in Asia, however, once you've booked your flights, you save money booking closer to home.
4. Weight management has no "off season". Although a destination may have peak seasons, weight management programs can be done all year round. Hotels often offer these same programs at discount prices during the destinations "off season" period.
5. Book well ahead of time. If you can, try to book 3 or more months ahead of time. Many hotels offer great early bird discounts for early bookers. This alone can sometimes save you up to as much as 15%!
Find Your Perfect Weight Management Programme
Please use our search function below to see all our offers for the indications "weight loss". Here you have instant access to a wide range of weight loss programmes worldwide. We have already chosen the indication for you, you can also select your desired destination and the exact dates you want to go.
---
FAQ: Weight Management
What is weight management?
Weight management is the process of attaining and maintaining healthy weight goals. This includes a person's diet, nutrition, level of activity and fitness, as well as possible underlying physical or psychological conditions that could be attributed to the unhealthy weight and lifestyle.
Can weight management programmes also be used to gain weight?
Yes, weight management includes weight gain. Although one typically may think of somebody who is overweight attending a weight management programme, it can be equally as unhealthy to be underweight. Weight management programmes can be customised to help a person adjust their diet and activities to help maintain or gain weight.
Can I lose weight in 7 days?
It is possible to lose weight in 7 days. Many also say that the weight lost in the first week is largely water weight. It is better to set long-term goals and work towards lasting lifestyle changes in order to avoid regaining weight and maintaining what you have worked so hard to achieve.
Can I lose weight without exercise?
Although it is possible to lose weight simply by changing your diet, it is important that you also take your activity levels into account. Exercise is not only important to losing weight but also various other health issues. Weight loss spas also often offer treatments that help shed the pounds without exercise.
Is it possible to do a weight management programme with a pre-existing condition?
Attending a weight loss programme with a condition is possible. Many people have to lose weight in order to improve a condition, such as with diabetes or polycystic ovary syndrome (PCOS). This should, however, be done with medical supervision and with approval from a trusted physician. Ask for advice on which weight management programme would be best for you!
View All Weight Management Programmes